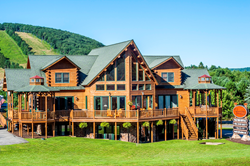 This is an exciting time at Taylor-Made, and we are pleased to welcome so many new faces! They perfectly complement our team of seasoned real estate professionals
MCHENRY, Md. (PRWEB) June 20, 2018
Taylor-Made Deep Creek Vacations & Sales, a leading vacation rental and sales firm located in McHenry, Maryland, is pleased to announce the recent expansion of their real estate team.
Seventeen Deep Creek Lake area real estate agents joined the robust and highly regarded Taylor-Made sales division in June of 2018. Many of the new team members are accomplished agents with decades of experience in Deep Creek Lake real estate. With proven track records, they have successfully handled thousands of transactions.
"This is an exciting time at Taylor-Made, and we are pleased to welcome so many new faces! They perfectly complement our team of seasoned real estate professionals," said Betsy Holcomb, Co-Owner of the real estate division.
Over the past ten years, Taylor-Made Deep Creek Vacations & Sales has grown and evolved. Taylor-Made employs over one hundred local residents, many of whom have been with the company since its early years. They are currently one of the largest vacation rental management companies in the Deep Creek Lake area.
With thirty-nine sales agents, Taylor-Made's real estate philosophy centers around the belief that technology, coupled with a collaborative team, can build a powerful business that thrives over the long haul. The company's independent agents are encouraged to share resources to boost overall productivity and client satisfaction. With an in-house staff dedicated to strategic marketing, sales agents have access to services that include professional photography and videography, 3D tours and drone photography along with aggressive email and social media marketing.
By leveraging a strong knowledge base, years of experience in the local market and cutting-edge technology, experiences for both agents and clients will continue to soar moving forward.
About Taylor-Made Deep Creek Vacations & Sales
Taylor-Made Deep Creek Vacations & Sales is a leader in Deep Creek Lake vacation rentals, real estate, and property services. Taylor-Made rental homes and sales listings are conveniently located within a few hour's drive from Pittsburgh, Baltimore, and Washington, DC.