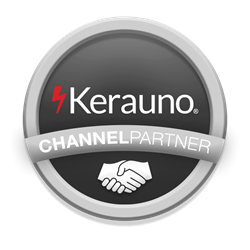 INDIANAPOLIS (PRWEB) June 20, 2018
Global communications workflow platform provider Kerauno announces the revitalization of the Kerauno Partner Network (KPN), a new channel program to a grow an ecosystem of sales, consulting and developer partners. The Kerauno platform combines essential communication channels like voice, chat, SMS, social media and email into a centralized user-interface (UI) that delivers the convenience of drag-and-drop workflow forms to simplify access to statistical data and better inform the decision-making process.
Kerauno creates opportunities for partners by:

Establishing a category-defining cloud workflow platform to push live product updates and innovations to the end-user through workflow service components like: voice, chat, SMS, social, and email.
Delivering a simplified user-experience (UX) to help track meaningful data, while delivering drag and drop workflows that are accessible from any device, anytime, anywhere.
A centralized Software-as-a-Service (SaaS) model to push live product updates and innovation to the end-user through workflow service components like: voice, chat, SMS, social, and email.
Providing easily managed training, support and integration to deliver a more consistent and ongoing revenue with a professional service pull through of twenty-two dollars ($22) to every software dollar ($1).
Enabling strong wholesale buying power with volume to ensure reduced partner costs and improved revenues
"Communications has changed so much over the years and with all of the noise it really is about achieving outcomes for customers and improving their day-day experience through convenience, workflows and tactical tools. Our platform extends convenience to any device and our partner program allows companies that have historically sold phone systems, contact center and unified communications to now deploy communications workflows, spawned through all forms of interactions that actually optimize and automate business process.", said Josh Ross, CEO of Kerauno.
The Kerauno Partner Network ecosystem was designed to cross-pollinate partners with other qualified business resources to add value to the end customer experience. We align development partners and consulting partners with our sales channel to ensure that end clients get actionable and useful benefit from these interactions and integrations. The Kerauno Partner Network is comprised of three key areas:
Consulting Partners – Centered around partners who can understand a company's specific business processes (analyzing business workflows), properly document them and ensure the workflows become meaningful to end customers.
Sales Partners – Organizations that will focus on the scoping the type of license needed (Kerauno Professional or Kerauno Enterprise) as well as facilitation of the transaction, actual implementation, and support of the Kerauno software.
Developer Partners – Development partners will deliver customized software integrations through Kerauno API's for both the sales and consulting partner customers.
"Our staff is expanding rapidly, and we are attracting talent from the likes of Salesforce, Oracle, Cisco, Microsoft, and Google as we trailblaze and define the communications workflow space," said Ross. "I can't stress enough the importance of what real outcomes do to your business. I've experienced it first hand with our other businesses and communication workflows, actionable analytics, optimization and automation will transform the landscape of the communications industry. It has nothing to do with features and everything to do with outcomes and we deliver them"
For more information on Kerauno's channel partner program, please go to https://www.keraunouc.com/partners/.
About Kerauno LLC
Kerauno is a global Communications Workflow as a Service (CWaaS) platform that powerfully connects people, process, software and systems. Through the infusion of key modes of communication including voice, SMS text, chat, email and social media, Kerauno can amplify existing business software to provide strategic insights and actionable analytics across all forms of communication which affect every industry and vertical. Headquartered in Indianapolis, Kerauno has created a global customer base that relies on its mobile-centric communications workflow platform to optimize business processes, enhance customer and employee engagements, and drive revenue to the bottom line. For more information, go to https://www.keraunouc.com.
Media Contact:
Jeremy Brilliant, Communications Director
Kerauno
317-508-3928
jeremy.brilliant(at)keraunouc(dot)com