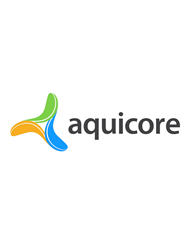 WASHINGTON (PRWEB) June 20, 2018
WHAT:
In today's smart building environment, property owners, asset managers and building engineers are continuously looking for ways to optimize their commercial real estate (CRE) properties for efficiency, comfort, productivity and financial gain. In order to successfully compete in today's cloud-based market, executives need to better understand the fundamental components of smart asset management as well as the substantial impact advanced technology (i.e. automation and IoT) has on the commercial real estate industry.
During this free webinar, Logan Soya, CEO and founder of Aquicore– the leading IoT-driven smart asset management platform for commercial real estate – will outline the five pillars of smart asset management, the model that his company built to better understand the needs of the industry it works for, and how it applies to smart buildings companies. Additionally, Soya will share examples of smart technology applications and successful ways to leverage IoT devices in the CRE market.
WHEN & WHERE:
Webinar: The Five Pillars of Smart Asset Management
Date: Tuesday, June 26, 2018
Time: 11:00 a.m. EDT [5:00 p.m. CEST]
More information and to register: https://www.memoori.com/webinars/five-pillars-smart-asset-management/
About Aquicore:
Aquicore is the leading IoT-driven smart asset management platform for commercial real estate. The only industry player to be built from the ground up as a portfolio-wide solution, Aquicore offers a cloud-based platform to track, analyze and predict building and energy data in real time to unlock portfolio-grade insights. Aquicore's built-in collaborative tools and shared target tracking facilitate more robust lines of communication among executives, property managers and building engineers. With self-installed IoT sensors, Aquicore offers the only asset management solution on the market that can be implemented in a matter of days - not months. The Aquicore platform is deployed at more than 600 office buildings nationwide, including the John Hancock Tower, Salesforce Tower, National Press Building, Promenade and NASCAR Plaza. Aquicore's clients include Cushman & Wakefield, JBG Smith, Lincoln Property Company, MRP Realty, Under Armour, Facebook, The World Bank and Salesforce. For more information, visit http://www.aquicore.com and follow Aquicore on Twitter @Aquicore.