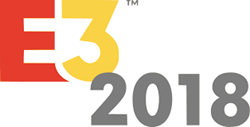 Our trained chauffeurs make sure our guests consistently experience the smoothest possible ride in a top tier vehicle."
LOS ANGELES (PRWEB) June 27, 2018
The Electronic Entertainment Expo, known to the world as E3, ended three days of heavy day marketing of videogames and everything having to do with videogames on June 14. At the same time, KLS Limousine Service concluded five days of successfully transporting attendees – including representatives of some of the most important players in the world of digital fun – around town, says the service's founder, Alex Darhabani. "The event this year was massive, and we had a number of challenges in terms of getting our guests from locations like LAX to their hotels around town, and then to the convention center in the middle of Downtown Los Angeles. I'm happy to say, that everything came off very smoothly this year, and we were able to get everyone where they needed to be. Just as important to us, our guests had a chance to relax while we worked our way through all the traffic," said Mr. Darhabani. "Driving a Lincoln MKT Stretch Limousine through downtown isn't always easy, but our trained chauffeurs make sure our guests consistently experience the smoothest possible ride in a top tier vehicle."
Mr. Darhabani added that its Los Angeles offices in particular work a great deal with customers from all elements of the entertainment industry, and that videogames have grown into a huge segment of the field that is more than holding its own compared to film, television, and music. "The field is even huger than most of us think. This year we transported hundreds of people to all kinds of events in different locations around downtown and elsewhere. It started when we were getting people from LAX to their hotels or directly to the convention center so they could show up in time for pre-show meetings and preparations – and it didn't end until it was time for everyone to break down their exhibits and head home" said Mr. Darhabani.
"We had a great show in general and, from what I understand, so did most of our clients. It's a nice feeling to know that we helped them by allowing them to get from place to place while having a little bit of a break for themselves so they could at their best when they were on the convention floors," concluded Mr. Darhabani.
Readers who would like to learn about KLS Limousine Service are asked to call 1-877-936 LIMO (1-877-936-5466) or visit the firm's site at https://klsla.com.