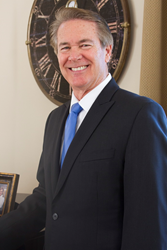 "McKinsey predicts that the major players in this will be high tech, data management, infrastructure, and insurance companies. The carmakers should be part of it too, but if they want to get there, they need to make some changes in a hurry."
GLENDALE, Calif. (PRWEB) June 20, 2018
According to a recent McKinsey & Co. study, the overall revenue pool from car data monetization could be as high as $750 billion by 2030.1 "That's about half the size of total global auto sales2," says James D'Arezzo, CEO, Condusiv Technologies. "McKinsey predicts that the major players in this will be high tech, data management, infrastructure, and insurance companies." D'Arezzo, whose company is a world leader in I/O reduction and SQL database performance, adds, "The carmakers should be part of it too, but if they want to get there, they need to make some changes in a hurry."
At the root of the carmakers' dilemma is the rapid digitization of what was once a largely mechanical activity, driving. Today's consumers now expect to experience the same connectivity in their cars and trucks as in the rest of their daily lives. It is projected that connected services to cars alone will grow from $45.6 billion in 2016 to $138.3 billion in 2021.3 Another rapidly growing on-the-road data generator is insurance telematics, in-vehicle communications devices that observe driving metrics upon which insurers base their premium rates.4 Meanwhile, the autonomous car, in which computers and sensing devices do the driving, is quickly becoming a reality.5
The automobile industry, in short, will soon be operating in a radically altered business environment. Rather than generating the vast bulk of the revenue and making the rules for other players, it will have to function as a big-data player in competition with new entrants like Tesla, Google, and, recently, Intel.6 To do so, it will need to massively upgrade its data-handling capabilities, which will require a major investment in computer hardware. (In this it is not alone; while software has been getting most of the media attention in recent years, a recent Gartner study shows that hardware spending in the overall enterprise sector will reach almost $1.5 trillion by 2020.7)
This necessity arises at an awkward time for the automobile industry, which, looked at through the lens of two critical performance indicators, is in serious financial trouble. One is total shareholder return. Over the past five years, the annual rates of return that the S&P 500 and the Dow Jones Industrials have achieved for investors were 14.8% and 10.1%, respectively. For automakers during that same period, it was 5.5%. The other is return on invested capital. In 2016, the top 10 automakers returned an anemic 4%, or about half of the industry's actual cost of capital.8
As automaking becomes a truly digital enterprise, it will collide with the fact that the speed of big-data analysis is wholly dependent on how fast servers and storage media can handle input and output. One approach to I/O speed is to try to overcome system inefficiencies by constantly upgrading hardware. This strategy is very expensive, and for an already overstrained industry, probably insupportable. There are, however, D'Arezzo notes, software products that can improve a storage and server system's I/O 30% to 50% or more, with no additional hardware cost.
D'Arezzo's forewarning illustrated looks like this: From industry reports, automotive- industry IT spend was $37.90 billion in 2015 9 to $168 billion by 202510 (a CAGR of 16.1%). A sizable portion of that is due to lack of connected-living (i.e., a world in which homes, work, and city are all seamlessly connected through multiple intelligent devices) performance driving up expensive hardware buys.
"Given the size of the investments they're going to have to make, the capital cost strictures they're operating under, and the importance of data mastery to the future of their entire industry," D'Arezzo says, "I cannot too strongly recommend to anyone making strategic decisions for an auto company that they incorporate this kind of software into their system planning. Otherwise they're throwing 30% or more of their budget away—and they can't afford to do that."
About Condusiv® Technologies
Condusiv Technologies is the world leader in software-only storage performance solutions for virtual and physical server environments, enabling systems to process more data in less time for faster application performance. Condusiv guarantees to solve the toughest application performance challenges with faster-than-new performance via V-locity® for virtual servers or Diskeeper® for physical servers and PCs. With over 100 million licenses sold, Condusiv solutions are used by 90% of the Fortune 1000 and almost three-quarters of the Forbes Global 100 to increase business productivity and reduce data center costs while extending the life of existing hardware. Condusiv Chief Executive Officer Jim D'Arezzo has had a long and distinguished career in high technology.
Condusiv was founded in 1981 by Craig Jensen as Executive Software. Jensen authored Diskeeper, which became the best-selling defragmentation software of all time. Over 37 years, he has taken the thought leadership in file system management and caching and transformed it into enterprise software. For more information, visit http://www.condusiv.com
1. DeBord, Matthew, "Big Data in cars could be a $750 billion business by 2030," Business Insider, October 2, 2016.
2. Schmitt, Bertel, "Auto Industry 101. Today: How big?", Daily Kanban, March 15, 2015.
3. Vierecki, Ricard, Ahlemann, Dietmar, Koster, Alex, and Jursch, Sebastian, "Connected Car Study 2015: Racing ahead with autonomous cars and digital innovation," PwC, September 16, 2015.
4. "Usage-Based Insurance and Telematics," National Association of Insurance Commissioners, February 6, 2018.
5. Reichental, Avi, "CES Reflections: The Future Of Autonomous Cars," Forbes, February 14, 2018.
6. Tansey, Bernadette, "Data Centers on Wheels: How Intel Plans to Capitalize on Mobility," xconomy.com, June 11, 2018.
7. Phillips, Jason, "Resurgence of Hardware Driving Innovation Across the Enterprise," Techonomy, January 3, 2018.
8. Parkin, Rich, Wilk, Reid, Hirsh, Evan, and Singh, Akshay, "2017 Automotive Industry Trends: The future depends on improving returns on capital," PwC, 2017.
9. "Automotive Industry IT Spending-CIO Focus, Trends, and Highest Growth Areas." Frost & Sullivan, store.frost.com/automotive-industry-it-spending-cio-focus-trends-and-highest-growth-areas.html.
10. ltd, Research and Markets. "Digital Transformation of the Automotive Industry." Research and Markets - Market Research Reports - Welcome, http://www.researchandmarkets.com/reports/4188650/digital-transformation-of-the-automotive-industry.