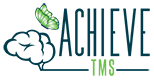 We are committed to working in partnership with local psychiatrists, psychologists and therapists to help expand access to this treatment option in Portland and Vancouver. "
PORTLAND, Ore. (PRWEB) June 21, 2018
Achieve TMS, the nation's largest and most experienced provider of deep Transcranial Magnetic Stimulation (dTMS) is opening a state-of-the-art treatment center in Jantzen Beach, OR on July 1 to treat patients suffering from depression. The center will serve patients in northern Portland, OR and Vancouver WA.
"Depression currently ranks as a leading cause of disability. With 1 in 6 Americans suffering from depression there is a huge need for treatments that are proven to make a difference in the battle against this debilitating disease," said Dr. Allison Hadley MD, medical director of Achieve TMS Oregon. "Deep Transcranial Magnetic Stimulation (TMS) is approved by the FDA and well-documented as a successful and effective tool in the battle against depression. Patients and their families deserve productive, balanced, healthy and well integrated lives.TMS is a vital tool that helps facilitate recovery and healing. We are committed to working in partnership with local psychiatrists, psychologists and therapists to help expand access to this treatment option in Portland and Vancouver. "
*Deep TMS works by administering magnetic pulses through an H-coil on the scalp that is targeted to the mood center of the brain. The magnetic fields induce electrical currents that stimulate underactive neurons, helping to reset brain chemistry, resulting in improved sleep, concentration and overall mood. It is safe, non-invasive and highly effective for those who are treatment resistant and/or have experienced little or no relief from medication.
In more than 60 clinical studies globally, dTMS has consistently demonstrated statistically significant response and remission rates. The therapy is well tolerated by patients, causing no adverse effects. Treatment sessions are prescribed five days per week for six weeks, with each session lasting 20 minutes. There is no sedation involved, no significant side effects and nodown time. Achieve TMS has successfully treated more than 650 patients to date.
The new Achieve TMSCenter in Jantzen Beach is located at 700 N. Hayden Island Drive, Suite 340/350 in Portland OR. For more information please contact Achieve TMS at (877) 575-7219 or visit http://www.achievetms.com.