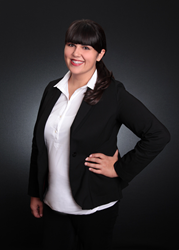 "I do things a little different than a Realtor who has been in the industry for 30 years. I'm up to date, I'm on the cutting edge by using the latest technology, and it's beneficial not only for millennials but for any person who wants the most up-to-date service." - Ashley White
ORLANDO, Fla. (PRWEB) July 02, 2018
With the average age of Realtors now at 53 years old, a career in real estate has been difficult for the millennial generation to successfully break through. However, as the millennial generation starts to enter the home buying market, certain Realtors are standing out.
The percentage of first-time homebuyers that are millennials is growing year after year. Millennials are people born between 1982 and 2000, and they are the largest generation America has ever seen, exceeding over 92 million individuals.
White provides tips to Realtors who want to work with millennials:

Have an initial conversation about what they are looking for and during that process, find out the set of tools that fit them best for their house search.
Partner with a mortgage lender that has streamlined their process with a strong technology platform. A great mortgage lender will make this process stress-free.
Have several options for finding homes to allow for a customized experience, such as an app for finding homes as you drive around and automated emails to know immediately when new homes hit the market. Millennials expect options.
When preparing for showings, make sure they have taken advantage of the new trends of walkthrough videos and virtual tours to save time and eliminate homes without spending significant time going on showings.
"Realtors must make a transition in order to work with millennials because millennials are purchasing in some different fashions," said Realtor Ashley White, of Keller Williams Advantage. "They are all about getting the information the quickest and easiest way. We have to update how we are giving out that information and we have to provide it through the right channels in a constantly evolving market."
Furthermore, a lot of millennials are first-time homebuyers but they are starting to do a lot more research before contacting a Realtor. "As a Realtor, it is our job to make sure we steer them in the correct direction and away from the misinformation that is common on the internet," she added.
"They are coming to us as first time home buyers but they know a lot more than a typical first-time home buyer who isn't technologically savvy," noted White. "It's all about having an open channel for conversation. We always have an initial conversation about what they are looking for, what is their timeline, budget, and then we open the floor up for conversation."
"I do things a little different than a Realtor who has been in the industry for 30 years and hasn't made adjustments for the new generation. I'm up to date, I'm on the cutting edge by using the latest technology, and it's beneficial not only for millennials but for any person who wants the most up-to-date service," concluded White. "I think it's advantageous for people, especially in this industry and market right now, to work with someone who can relate to millennials. I myself being a millennial know the value of having that generational connection, especially when searching for your first home."
About Ashley White, Keller Williams Advantage
Ashley White specializes in residential real estate in the Greater Orlando, FL area. She works with both buyers and sellers. For more information, please call (321) 332-3794, or visit http://www.ashleywhiterealty.com. Keller Williams Advantage is located at 59 Alafaya Woods Blvd., Suite 103, Oviedo, FL 32765.
About the NALA™
The NALA offers small and medium-sized businesses effective ways to reach customers through new media. As a single-agency source, the NALA helps businesses flourish in their local community. The NALA's mission is to promote a business' relevant and newsworthy events and achievements, both online and through traditional media. The information and content in this article are not in conjunction with the views of the NALA. For media inquiries, please call 805.650.6121, ext. 361.