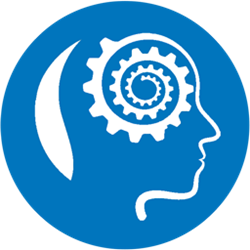 How does AI generate leads? They just ask users for their email address straightforwardly!
SAN FRANCISCO (PRWEB) June 20, 2018
Acobot Web Assistant, the conversational artificial intelligence designed for increasing website sales, has learned a new skill to generate more sales leads from websites. When interacting with the website visitors, the AI identifies the potential customers and chooses the right time to ask them for email address or telephone number. In many cases, visitors are happy to leave their contact information.
Modern merchants, from micro businesses to enterprises, rely on their websites to sales lead generation, pointing the prospective individuals or businesses showing interest in their product or service in the right direction and reaching for their contact information. As the online traffic to websites is not free and could be sometimes as expensive as over $100 per visitor, enhancing the ability to capture more sales leads from their website becomes an effective way to increase profitability of businesses.
Previously online form was the only means to capture online sales leads from website besides telephone. To encourage visitors to leave their email address, the websites often offer free services such as newsletter, downloads or discounts. To increase the chances of visitors' submitting the form, compelling call to action buttons and other conversion rate optimization tactics were applied. These tactics work but their limitation is obvious as they lack deep engagement and thus have no way to improve conversion rate further.
Now, by adding artificial intelligence to the website, merchants can impress visitors with an elegant simplicity of the webpages and try a new and more effective way to capture leads – letting the AI ask potential customers for their contact information straightforwardly yet unobtrusively via text conversation. When visitors land on a website, the artificial intelligence proactively uses personal welcomes and dynamic messages to initiate a chat. Once the visitor- AI interaction starts, the AI can always seek for opportunities to prompt visitors to be further approached through their contact information. It turns out that many visitors are happy to give their contact information during the flow of conversation with the AI.
"Smart AI knows when is the timing." Explained Vic Duan, "If AI asks the users to leave their email address or telephone number when the conversation has taken a couple of turns or users request info about the business, many of them would be happy to say yes."
There is another positive finding. Even in the case of the artificial intelligence having no answer to a certain customer question, which is generally considered as a bad user experience, it tells the truth frankly and offers a human follow-up, many customers are still happy to give their contact information and say thanks to AI.
Once getting a lead, the artificial intelligence will immediately send an email notification to the website owner, with chat logs and user profile such as city and country included. Then it continues interacting with the website visitors, engaging them and keeping them stay on the website. Upon notification, the website owner may email or call the potential customers to close the deal.
Acobot Web Assistant is simple and easy to use AI chatbot for websites of any types and sizes. Website owners may watch its demo at acobot.ai. They can sign up for a 15-day free trial of PRO plan or get an AI for free. The Web Assistant PRO users may choose to collect email leads or telephone leads. The artificial intelligence will ask the website visitors for email address or telephone number. The PREE users can capture only email leads.
To encourage web developers to introduce its AI with leads capturing feature, Acobot LLC is offering them with a lifetime commission affiliate program. Web developers gain 50% lifetime commissions for every customer they refer. More information about the affiliate program is available at acobot.ai.