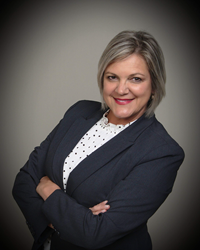 Axiom Bank is proud to offer growth opportunities for our team members.
ORLANDO, Fla. (PRWEB) June 21, 2018
Axiom Bank, a Maitland-based, leading community bank, recently promoted Bia Rodrigues to the position of VP, Payment Solutions Product Manager in Orlando. In this role, Rodrigues will lead the introduction of new products and partners while also supervising payment operations.
Rodrigues has more than 20 years of banking experience, including four years as Payment Solutions Senior Operations Manager at Axiom Bank.
"Axiom Bank is proud to offer growth opportunities for our team members, and this was a natural next step for Bia," said Daniel Davis, President and CEO at Axiom Bank. "Over the years, she's helped many commercial customers streamline their business payment operations, and we look forward to seeing her accomplishments in her new role."
Rodrigues graduated with a degree in civil engineering from Pontifical Catholic University of Campinas and obtained her MBA from Universidade Paulista in Sao Paolo, Brazil. She is active in the local Hispanic business community.
For more information about Axiom Bank and to find the nearest location, visit AxiomBanking.com.
About Axiom Bank
Axiom Bank, N.A., headquartered in Central Florida, is a nationally chartered community bank that serves the financial needs of its customers through a wide range of financial products. Axiom Bank provides retail banking services, including checking, deposit, and money market accounts, through 24 branch locations, 22 of which are inside select Walmart Supercenters®. Axiom Bank also specializes in commercial loans for both real estate and business purposes, as well as treasury management and other merchant services. In addition to these services, Axiom Bank sponsors prepaid debit card programs offered by third‐party program managers. As part of its commitment to exceed its customers' expectations and deliver superior financial solutions, Axiom Bank is constantly working to expand the services and products it provides to its communities. Visit http://www.AxiomBanking.com. Member FDIC. Equal Housing Lender.