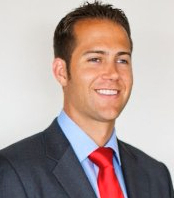 I think it's wonderful that Studio100 has the confidence in ContentBridge to make these kinds of deals and trust us to get the job done in such short notice
LOS ANGELES (PRWEB) June 20, 2018
ContentBridge, one of the worlds' leading digital supply chain companies, recently encoded/delivered Studio 100 TV's entire catalog to Proximus, the largest telecommunications company in Belgium, with specific versions optimized for television as well as the new Studio100 Go mobile application. Studio 100 is a top children's TV channel, with its programming distributed throughout Europe. The announcement was made by ContentBridge General Manager Manfred Van Ursel.
The Big Move
According to Van Ursel, ContentBridge supply chain software chain successfully encoded/delivered Studio 100's entire catalog, a whopping 55,000+ minutes of SD/HD programming, in less than 45 days with peaks of up to 5500 minutes/day. "I think it's wonderful that Studio100 has the confidence in ContentBridge to make these kinds of deals and trust us to get the job done in such short notice," he says. "Retrieving, encoding, packaging and delivering almost 600 hours of film and television to diverse specifications for different platforms, complete with artwork and metadata is not an easy thing, and to do that in such a short time is a real testament to our scalable technology and our commitment to help our clients get things done."
Re-upping with ContentBridge
In related news, Studio 100 has signed on with ContentBridge again for 2018. ContentBridge has partnered with Studio 100 for digital deliveries since 2014.
About ContentBridge:
ContentBridge is a leading provider of digital supply chain software solutions to studios, networks, and retailers in the media industry. Its flexible task-based workflow engine can be configured to accommodate nearly any business process. While an API enabled micro-services architecture fits into virtually any organization or infrastructure scenario. Automated capabilities include distribution readiness assessment, ingest and conform, digital asset management, and orchestration and automation of media and meta-data delivery to any business partner anywhere in the world. ContentBridge software is available in the cloud or on-premise and is an approved 'encoding' vendor for all major digital retailers.
Studio 100
Studio 100 was founded in 1996 by Gert Verhulst and Hans Bourlon. The company has become a unique international company in family entertainment, with a very strong reputation. Studio 100 guarantees a wide range of quality productions in the field of family and child entertainment: television, movies, books, magazines, CD's, merchandising, own broadcasting channels, digital platforms, shows and theater productions ... everything is being developed in-house. The theme park division of Studio 100, runs six popular theme parks: four in Belgium (Plopsaland and Plopsaqua at De Panne, Plopsa Indoor Hasselt and Plopsa Coo), one in the Netherlands (Plopsa Indoor Coevorden) and one in Germany (Holiday Park). The expansion of multiple complementary activities around the various Studio 100 characters is one of the strengths of Studio 100.
About Studio100 Go
The new Studio 100 GO is a mobile application for kids that contains an impressive range of the Studio 100 productions. There are numerous free tv-shows, music clips, games and e-books of Maya the Bee, Heidi, Bumba, K3, Vic the Viking… as well as exclusive content for subscribers. The app is available on iOS and Android and can be downloaded for free.