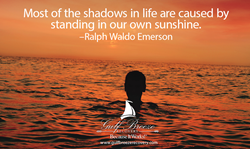 "Suicidal issues are addressed by our therapists as they work one-on-one with our guests as they learn to live a healthier lifestyle."" Danielle Guinaugh, Clinical Director at Gulf Breeze Recovery
GULF BREEZE, Fla. (PRWEB) June 26, 2018
With the recent suicides of celebrities Kate Spade and Anthony Bourdain, questions arise as to what causes people to commit suicide. Suicide sends a ripple effect through families and communities. It often affects those who already suffer from one or more mental health issues
There is an extremely strong correlation between substance use and suicide and there are many examples of that correlation. According to the Substance Abuse and Mental Health Services Administration (SAMHSA) in a 2014 report, people with alcohol abuse or dependence are at about ten times greater risk for suicide compared to the general population. The report also stated that drug-related suicide attempts rose 41 percent between 2004 and 2011. These statistics are staggering and troubling.
Research also shows that one third of all people who commit suicide are under the influence of drugs or alcohol. The Centers for Disease Control and Prevention report that suicide is the eleventh leading cause of death for Americans. More than 33,000 people die by suicide every year, that is more than 93 people every day in the United States.
Psychology Today points out that substance abuse not only increases the likelihood that a person will take their own life, but it is also used as a means for committing suicide. Psychology Today continues by saying that roughly one in three people who die from suicide are under the influence of drugs, typically opiates such as oxycodone or heroin, or alcohol, and that poisoning is the third-leading method used in suicide deaths, and drugs make up 75 percent of suicide deaths due to poisoning.
Awareness of the correlation between substance use and suicidal risk is an important first step in addressing this problem. Educating individuals with substance abuse issues and their families on suicide prevention is also important.
Danielle Guinaugh, Clinical Director at Gulf Breeze Recovery recognizes the very real risk of suicide for people with substance abuse issues. "We take suicide risk very seriously and address it head on. All guests are evaluated for current suicide risk and past suicidal thoughts or attempts. Those issues are then addressed by our therapists as they work one-on-one with our guests as they learn to live a healthier lifestyle."
About Gulf Breeze Recovery: Gulf Breeze Recovery is changing the future of addiction treatment with the THRIVE® program focused on overcoming chronic relapse and addressing each guest's individual issues. Gulf Breeze Recovery's THRIVE® program is designed for those who are looking for a drug and alcohol treatment program to produce a different and positive result. This non-12 step program promotes a life that thrives beyond addictions and encourages a new outlook on life. For more information about our program or to speak with an addiction expert, please call 855-973-3551 or contact us.