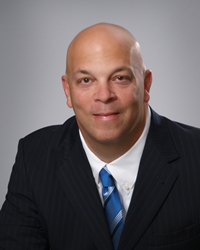 (PRWEB) June 23, 2018
Cherry Bekaert, one of the largest CPA and advisory firms in the country, congratulates Partner Steven Wolf, CPA, CFE, ABV/CFF, ASA, on his appointment as chair of the 2018-2019 Florida Institute of Certified Public Accountants ("FICPA") Valuation, Forensic & Litigation Services Committee. Wolf previously served as a member on this committee, in which he was vice chair in 2017-2018.
As chair, his leadership responsibilities include planning and presenting a two-day conference that is attended by an estimated 200 CPAs and other financial professionals each year. The committee chair also plays an influential and integral role in shaping the future of the profession.
With 30 years of professional advisory experience, Mr. Wolf leads Cherry Bekaert's Forensic and Litigation Services practice. He specializes in matters involving complex litigation, business valuation, investigative, and transaction advisory services. He has been recognized as an expert in forensic accounting and business valuation matters.
About Cherry Bekaert LLP
As a nationally recognized, growth-oriented firm, Cherry Bekaert has the resources to take your business as far as you want to go. The Firm's industry specialists already know your marketplace, so they can help you make the most of emerging opportunities while minimizing compliance headaches. With their down-to-earth style and wealth of practical advice, you will find Cherry Bekaert an indispensable part of your team.
Ranked among the largest accounting firms in the country, Cherry Bekaert specializes in offering solutions that impact their clients' ability to grow. For 70 years, global corporations, private businesses, government entities, nonprofits, emerging firms and successful individuals have relied on Cherry Bekaert to guide them forward as their growth partner.
Cherry Bekaert LLP is an independent member of Baker Tilly International. Baker Tilly International is the world's 8th largest accountancy and business advisory network by combined fee income of its independent members. Baker Tilly International member firms specialize in providing accountancy and business advisory services to entrepreneurial, growing businesses and mid-market listed corporates worldwide. | cbh.com