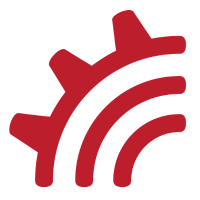 "Marketers are putting everything into email campaigns that are well orchestrated, but don't ultimately resonate with the audience they're intended for," Jones said. "We wanted to offer some practical advice on how they can produce content that turns subscribers into brand advocates."
ATLANTA (PRWEB) June 21, 2018
Think about the last email or advertisement you saw that left an impression. Unless it covered a topic you already cared about, the ones you remember do more than pitch their products. They capture attention and imaginations via compelling brand narratives and storytelling.
If you want to build customer loyalty, you need to learn how to create stories about your brand that invite customers to care. Emails that only contain blanket discounts and products are often impersonal and forgettable. Stories are memorable, emotive and revealing. They show customers who you are and invite them to be involved.
Join MessageGears experts for this eye-opening discussion, "Personalization and Prose: How Audience-Focused Storytelling Can Breed Email Success." In this webinar, we will explore tangible steps you can take to transform your email content into a compelling narrative that develops meaningful connections to your brand, while fostering intense customer loyalty.
You'll learn:

Why stories are a powerful vehicle for driving long-term sales and converting passive email subscribers into fiercely loyal customers
Examples of the best brand storytelling and the thinking and preparation behind these dynamic email marketing campaigns
How email-building software can streamline storytelling campaigns, facilitating effective audience segmentation and covering technical bases
TITLE: "Personalization and Prose: How Audience-Focused Storytelling Can Breed Email Success"
DATE: June 26, at 2 p.m. ET
REGISTER: LINK
HOSTS: Taylor Jones, Sr. Director, Solutions, and John Field, Director, Product
"We've seen it so much, across every industry," Jones said. "Marketers are putting everything into email campaigns that are well orchestrated, but don't ultimately resonate with the audience they're intended for. We wanted to offer some practical advice to marketers on how they can produce content that turns subscribers into brand advocates."
About MessageGears
MessageGears is the only email marketing platform exclusively built for today's enterprise. We empower the world's most demanding marketers to deliver more relevant emails, faster and more flexibly than legacy cloud ESPs. Our unique Hybrid technology connects directly with a company's database, enabling marketers to maximize the value of their customer data in real time – no syncing required. Join sophisticated marketers at Orbitz, Ebates, and Expedia who rely on MessageGears to deliver more personalized email campaigns that grow their business. Stop syncing and start sending better emails. Learn more at messagegears.com.