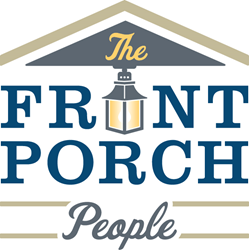 He is a battle-tested, wise business development executive and is going to make his mark at Front Porch.
CLEVELAND, Ohio (PRWEB) June 25, 2018
The Front Porch Media Network ("Front Porch" or the "Company"), a leading podcast production and radio syndication network, today announced that it has appointed Doug Trostler to the role of Chief Revenue Officer. He started at the Company on June 18, 2018.
"We could not be more excited about bringing Doug on board to focus on our revenue growth," noted Michael C. DeAloia, CEO of Front Porch Media. "He is a battle-tested, wise business development executive and is going to make his mark at Front Porch."
Doug Trostler brings to the Front Porch thirty-three years of leveraging relationships and sales experience in the radio broadcast advertising space. Trostler spent the last 28 years at Regional Reps Corp., a national sales representative for small and medium market Radio stations based in Cleveland. Trostler served as Vice President of Sales for all offices: Atlanta, Chicago, Cincinnati, Cleveland, Dallas, Los Angeles, and New York. What started as a broadcast sales career with WJW-AM 850 (now WTAM-AM 1100) and three years as an Account Executive at WCLV-FM Radio (ideaStream, formerly Radio Seaway 95.5) has followed with massive success within the largest independently owned broadcast rep firm in the country.
"I'm thrilled to join Front Porch Media as it literally takes my terrestrial broadcast sales experience and moves it forward to the most current and growth oriented industry," Trostler remarks. "I'm ready to help grow sponsored and branded audio in the evolving podcast and integrated digital media space." He adds, "Drive time has dominated Radio listening but the connected car and the ability to stream podcasts makes for a greater opportunity for brands to connect with listeners. I'm just excited to be part of it."
About The Front Porch People
The Front Porch Media Network, LLC ("Front Porch") is a podcast production company and radio syndication network based in Cleveland, Ohio. Led by a team of knowledgeable executives, supported by rock-star talent, and backed by experienced production and broadcasting professionals, Front Porch Media is committed to bringing premium content to people wherever they are.
Our Mission
It's our passion to produce and distribute high-quality storytelling that entertains, inspires and delights intellectually curious and engaged listeners across digital, mobile and terrestrial platforms.
For more information about The Front Porch Media Network visit thefrontporchpeople.com or find them on:
iTunes: https://itunes.apple.com/us/artist/the-front-porch-people/1269391518?mt=2
Facebook: https://www.facebook.com/thefrontporchpeople
Twitter: https://twitter.com/Front_Porch_Ppl