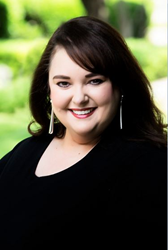 Litigation, like life, demands persistence, optimism, and effort. Never give up!
DALLAS (PRWEB) June 26, 2018
Wilson Legal Group P.C., Attorneys and Counselors at Law, (http://www.wilsonlegalgroup.com) announces the addition of Ms. Jennifer M. Rynell to the firm. Ms. Rynell brings seventeen years of litigation expertise to our firm. Her practice is focused primarily on intellectual property litigation and general business matters. Prior to joining the firm, Ms. Rynell gained experience in complex commercial litigation at Bickel & Brewer in the areas of general business, hospitality, insurance coverage and environmental law. Ms. Rynell has also practiced extensively in Texas state courts in a wide variety of matters. Ms. Rynell is known for her focus on the best interests of her clients and an uncanny attention to detail.
Ms. Rynell was named a Rising Star in Intellectual Property Litigation by Texas Monthly Magazine in 2009 - 2015. Ms. Rynell is a native of Dallas and earned her undergraduate and law degrees at Southern Methodist University.
We are pleased to welcome Ms. Rynell to the law firm and know that she will be a great asset to our clients.
Wilson Legal Group P.C. provides legal representation for corporations and individuals. Our attorneys are located in the Dallas-Fort Worth Metroplex; however, the firm provides services throughout the United States as well as overseas.