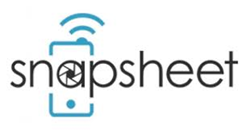 CHICAGO (PRWEB) June 25, 2018
Snapsheet, the industry-leading provider of virtual claims technology for the personal and commercial insurance marketplace, has been ranked #3 on the Crain's Chicago Fast 50 List after five consecutive years of notable growth.
Snapsheet's more than 40,000 percent revenue growth since 2013 places it as the third fastest growing company in Chicago. In addition, the tech company has expanded its workforce nearly 100 percent every year since 2013 and plans to add around 150 employees in 2018 alone. To accommodate this growth, Snapsheet relocated its headquarters to a 52,000-square-foot space at 1 N. Dearborn this past January.
"Our team has worked incredibly hard to build Snapsheet into the innovative company that it is today," said founder and CEO, Brad Weisberg. "Being among the fastest growing companies in Chicago is a testament to our entire team's devotion to creating a seamless claims process for carriers, insureds and claimants, and repairers."
After expanding to Canada in early 2018, Snapsheet continues to grow through new carrier partnerships and is adding employees from across the United States. Snapsheet's technology enables a more efficient claims process for over 60 insurance carriers and their customers, and the company processed its one millionth virtual assignment last month.
"We're constantly striving to improve our technology, and our growth has been a byproduct of that commitment," said Weisberg. "Moving forward, we hope to continue improving the customer experience for everyone."
Since 2007, Crain's Fast 50 feature has spotlighted local companies that have achieved impressive revenue gains over a five-year period. To be considered for participation, companies had to have generated a minimum of $15 million in revenue in 2017 and be headquartered in the Chicago area.
For more information about Snapsheet, please visit http://www.snapsheetapp.com/.
About Snapsheet
Snapsheet is the leading provider of virtual claims solutions, using powerful technology to improve workflows for more than 60 insurance carriers around the world. Snapsheet creates a simple claims process, starting with virtual estimations all the way to final repairs and payment, by streamlining communication between consumers, shops and carriers. Snapsheet takes complicated processes and makes them fast and simple for everyone involved. For more information, visit http://www.snapsheetapp.com/.