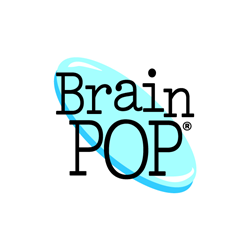 Our partnership with Clever underscores our commitment to making teachers' and students' lives a little simpler.
Chicago, IL (PRWEB) June 25, 2018
BrainPOP, the award-winning educational content platform and digital learning pioneer, today announced it has selected Clever, the most widely-used single sign-on platform in K-12 education, as its preferred integration provider. This multi-year partnership will streamline its subscribers' experience and deliver its resources instantly, increasing the time teachers have to spend on instruction.
Schools with both BrainPOP and Clever will benefit from:

Automatic rostering. Initial rostering of student and teacher accounts as well as automatic updates, getting all users started immediately, securely, and smoothly.
Single Sign-On. Convenient, seamless access to BrainPOP through Clever means there's no need to remember or manage individual usernames and passwords. Log-in is faster and easier, so teachers can focus on lessons.
Clever Badges. The option to create unique badges that further speed up the log-in process and require no typing, so even the youngest learners can dive right in to BrainPOP without teacher assistance.
Through the partnership, Clever is also the most convenient way to access BrainPOP's suite of creation tools - including coding projects, movie making, and concept mapping. Overall, integration with Clever resolves a pain point that millions of teachers deal with regularly.
"Our partnership with Clever underscores our commitment to making teachers' and students' lives a little simpler. Since its inception, BrainPOP has been known for ease of use, a trait that remains at the core of every new feature we add," said Avraham Kadar, M.D., BrainPOP's founder and CEO. "Clever is trusted and reliable, and we share a mission to bridge gaps and help as many learners as we can."
"BrainPOP is one of the most beloved and iconic brands in education technology, and we're thrilled to be welcoming them onto Clever," said Tyler Bosmeny, Chief Executive Officer of Clever. "Through this partnership, millions of students and teachers will be able to access these award-winning resources faster and easier than ever before."
About BrainPOP
BrainPOP is an award-winning educational platform that offers cross-curricular digital content from animated movies, coding projects, student creation and reflection tools, learning games, and interactive quizzes to customizable and playful assessments, lesson plans, professional development opportunities, and beyond. The individual account system My BrainPOP lets teachers assign work, provide feedback, and keep track of learning overall. Ideal for classrooms, home, and mobile devices and individual, team, or whole-class learning, our resources include BrainPOP Jr. (K-3), BrainPOP (available in English, Spanish, Mandarin, and French), and, for English language learners, BrainPOP ELL. We're used in 40 percent of U.S. elementary and middle schools and welcome millions of monthly site visitors; our award-winning apps regularly rank among the highest in the major app stores' education categories.
About Clever
Clever was founded by educators and technologists to speed the adoption and impact of learning applications in the classroom. Now, more than 50% of U.S. K-12 schools use Clever to deploy leading software applications and provide a secure, personalized learning experience for teachers and students. Backed by Sequoia Capital, Lightspeed Partners, GSV Capital, and Y-Combinator, Clever is based in San Francisco, California. For more information visit https://clever.com.