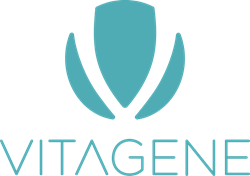 Maghsoodnia will share his vast knowledge and expertise in the fields of artificial intelligence (AI) as it relates to health and wellness
SAN FRANCISCO (PRWEB) June 25, 2018
Vitagene, the leading DNA-based personalization platform for health and wellness services, today announced that CEO, Mehdi Maghsoodnia, will be speaking at the Personalized Nutrition Innovation Summit on June 26, 2018 at 9:00 a.m. Participating in a panel entitled, What Strategies Are Needed to Integrate Data into Nutrition to Improve Health, Maghsoodnia will share his vast knowledge and expertise in the fields of artificial intelligence (AI) as it relates to health and wellness.
As the CEO of Vitagene and a member of the board of SpineZone, a technology company dedicated to improving the quality and affordability of spine care, Maghsoodnia is in a unique position to provide groundbreaking insights into the role that AI, algorithms and data are playing in medical wellness. Today, both companies are using technology to improve consumers' health: Vitagene is using DNA testing and algorithms to provide personalized recommendations on diet, exercise, skincare and supplementation, while SpineZone uses complex proprietary technology to better treat patients with back problems without resorting to surgery. Both companies' technological innovations empower people to proactively take charge of their health with personalized treatment plans and health recommendations.
In addition to discussing the current state of the role of technology in health and wellness, Maghsoodnia will also address the evolution of this trend as engineers and data scientists create new algorithms and find new applications for their work.
For more information on Vitagene or to schedule an interview with Mr. Maghsoodnia, please email Samantha@godfreysanderspr.com or visit http://www.vitagene.com.
About Vitagene:
Vitagene is a DNA-based personalization platform for health and wellness. Vitagene leverages the latest science in machine learning and data analytics, as well as genomics, to provide its products and services to consumers. By offering easy, affordable access to genetic information and personalized guidance on how to use it, we help individuals make educated and proactive lifestyle choices leading to better health. Vitagene keeps your data private and secure and does not share or sell this data to third parties. Founded in 2014 in San Francisco, Vitagene has a team of accomplished entrepreneurs, scientists and physicians. To learn more, go to https://vitagene.com/.