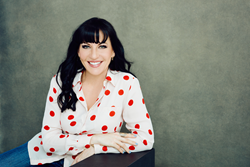 "When you consider that each of these brands has spent tens of millions on TV ads alone—not counting digital and print campaigns or any related fines—you can begin to grasp the high cost of corporate apologies."
TAMPA, Fla. (PRWEB) June 27, 2018
Recent corporate crises have led several industry giants to run costly apology campaigns this year; Facebook, Wells Fargo and Uber have collectively spent more than $101.2 million on TV commercials that aim to restore their brand reputation.(1) Public sentiment in response to those TV spots has been mixed,(1,2) and time alone will tell if these companies are able to deliver on the promises made in their ads and win back consumer trust. Karla Jo Helms, founder and CEO of JoTo PR, says there are lessons to be learned from these costly apologies. She maintains that proactive public relations and effective crisis management can reduce the effort and expense required for post-crisis cleanup, and emphasizes that a simple "I'm sorry"—paid for—won't earn back goodwill.
Facebook experienced public backlash in March following revelations that data analysis firm Cambridge Analytica improperly obtained personal data on tens of millions of users in 2015 and used it to influence political opinions; Wells Fargo has been reeling since word broke that its bankers had been opening accounts in customers' names—without their knowledge or consent—to meet product sales goals; and Uber sparked outrage over scandals linked to sexual harassment, race discrimination and unethical business practices that led to the resignation of CEO Travis Kalanick and his replacement by Dara Khosrowshahi.(2) All three brands have since engaged in multimedia atonement campaigns that include costly TV ads. Facebook promised a return to its connections-focused heyday in its "Here Together" spot; Wells Fargo vowed to make things right in its "Earning Back Your Trust" commercial; and Uber has touted its new direction in a series of three "Moving Forward" ads.(1,2)
Analytics firm iSpot tracks estimated ad spend and public opinion for these and many other commercials. As of June 21, 2018, Facebook has spent $47.5 million since its ad's initial airing on April 24; Wells Fargo has spent $30.5 million since its ad debuted on May 4; and Uber has spent a combined total of $23.2 million since mid-May.(1) The commercials have had varying degrees of success in winning back consumer trust and goodwill. iSpot data reveals that public sentiment toward Facebook's ad is just 17% positive; Wells Fargo fared somewhat better at 42% positive; and the majority of viewers favored Uber's message—public perception of its 60-second spot featuring new CEO Khosrowshahi is 63% positive.(1)
"When you consider that each of these brands has spent tens of millions on TV ads alone—not counting digital and print campaigns or any related fines—you can begin to grasp the high cost of corporate apologies," says Helms. "While legal teams often advise companies to remain silent and not admit to any wrongdoing, consumers expect brands to acknowledge their mistakes and explain how they plan to fix the situation. If organizations are slow to respond during a crisis, others will fill the void. This is when posts by angry consumers quickly multiply and go viral, and competitors use the negative press to their advantage; meanwhile, the crisis worsens and will take even more time and money to repair."
Helms notes that an apology alone is not an adequate crisis response; the brand also needs to take responsibility, explain what happened, resolve the issue, get rid of egregious offenders or those who committed gross negligence, make restitution to those affected, and outline the measures undertaken to ensure it won't happen again. She believes that Uber's ads were more favorably received because they highlight the company's new leadership and clearly outline concrete steps Uber is taking to improve its service—but she points out that Wells Fargo is still plagued with bad PR. Even though Chief Executive Officer John Stumpf (who was making almost $20 million a year) stepped down after being derided for his "handling" of the scandal, he walked away with more than $130 million when he retired. In May, 2018, an additional problem appeared: Employees in the bank's wholesale unit were altering internal records about corporate clients without their knowledge. "PR doesn't fix that—PR is proof."(3,4)
Facebook has been under fire from state legal authorities for its data practices, and has been working to answer the federal government's questions about its privacy scandals. Attorneys general from New York to Missouri have launched probes. Thirty-four states asked Facebook in March to answer questions over its data sharing and privacy practices. Some states, including Illinois, are asking other questions about Facebook's data sharing relationships with device makers, including China's Huawei Technologies Co., which the U.S. government has flagged as a national security concern. In the wake of all of this, Helms attributes Facebook's low positive sentiment to ongoing disclosure and the apology ad's bland voiceover and vague promises to "do more to keep [users] safe and protect [their] privacy"—without explaining how the company intends to do that.(5)
While there are ways each brand could have improved its message to increase positive sentiment, Helms says there are steps which companies can take to minimize the fallout from corporate crises and reduce the need for costly apology ads in the first place:
1. Engage in proactive public relations. Ongoing PR efforts help foster goodwill and elevate brand reputation, which can cushion the blow of a crisis, make consumers more receptive to a company's apology/resolution, and reduce rebound time. Plus, a good PR pro will advise senior management and the board of directors when company practices are predicted to destroy a company's reputation.
2. Avoid delays and cover-ups. The longer a company waits to publicly address a problem, the worse the backlash when (not if) word gets out. Brands such as Facebook, Yahoo!, Intel and Equifax have all discovered this firsthand.
3. Involve a crisis management team immediately. Don't wait for a crisis to become a catastrophe before seeking help. Implementing an action plan at the outset of a crisis—before it escalates—will reduce the time and cost to resolve it.
4. Invoke leadership and outline the fix. Put a face to the promises to make it clear that someone is taking accountability, as Uber did, and list specific, actionable steps that will be implemented to correct the problem(s).
5. Act quickly to make things right. Reach out directly to affected consumers and try to leave them better off than they were before the crisis. Don't make customers fight for restitution, which just leads to lost business and lawsuits.
"Selling a product or service is only half the battle; you need to establish a positive reputation and long-term relationships if you expect to grow a business and survive the occasional setback," added Helms. "When you focus on building trust and rapport with your customers and the public at large, you'll be better prepared to weather a crisis and earn back goodwill."
JoTo embraces a nonconventional approach to public relations, with Helms serving as the company's Chief Evangelist and Anti-PR Strategist. She helps brands realize the full potential of public relations by killing off self-promotional fluff in favor of ROI-based PR that relies on disruption, exposure and influence. By leveraging these tools and her extensive crisis management expertise, Helms empowers brands to create positive public perception and earn respect as industry leaders.
About JoTo PR:
After doing marketing research on a cross-section majority of 5,000 CEOs of fast-growth trajectory companies and finding out exactly how they used PR, how they measured it and how they wanted the PR industry to be different, PR veteran and innovator Karla Jo Helms created JoTo PR and established its entire business model on those research findings. Helms is the Chief Evangelist and Anti-PR Strategist for JoTo PR. Experienced in crisis management, she learned firsthand how unforgiving business can be when millions of dollars are on the line—and how the control of public opinion often determines whether one company is happily chosen or another is brutally rejected. Astute in recognizing industry changes since its launch in 2009, JoTo PR's team utilizes newly established patterns to create timely PR campaigns comprising both traditional and the latest proven digital media methods. This unique skill enables them to continue to increase market share and improve return on investment (ROI) for their clients, year after year—beating usual industry standards. Based in Tampa Bay, Florida, JoTo PR is an established international public relations agency. Today, all processes of the agency are streamlined PR services that have become the hallmark of the JoTo PR name. For more information, visit JoTo PR online at https://jotopr.com.
(1) iSpot. TV Analytics for Facebook "Here Together" commercial, Wells Fargo "Earning Back Your Trust" commercial, and Uber "Moving Forward" campaign (3 commercials); updated June 21, 2018.
(2) Vranica, Suzanne. "'I'm Sorry' Gets More Expensive for Wells, Uber and Facebook"; The Wall Street Journal; May 30, 2018.
(3) Gallagher, John. "These Failed CEOs Got Fat Payouts to Walk Away." Detroit Free Press, Detroit Free Press, 21 June 2018.
(4) Levitt, Hannah. "Wells Fargo Will Probably Avoid Declaring 'Mission Accomplished'." Bloomberg.com, Bloomberg, 30 May 2018.
(5) "Facebook's Sheryl Sandberg Just Met With State Attorneys General Behind Closed Doors." Fortune, Fortune, 22 June 2018, fortune.com/2018/06/21/facebook-sheryl-sandberg-meets-attorneys-general.