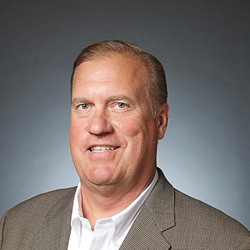 CHICAGO (PRWEB) June 27, 2018
UBIX, a next-gen analytics company, today announced the appointment of John Shap as Chief Executive Officer. He will oversee the company's growth and further advances in the company's proprietary products which leverage Machine Learning to help data scientists efficiently build models that accurately address business issues. Before joining UBIX, Shap served in leadership roles at Hyperion (acquired by Oracle), DemandTec (acquired by IBM), SPSS (acquired by IBM), and MarkLogic.
"We are excited to have such a seasoned and strategic leader join our team ready to take on this critical role," said Miles Mahoney, Board Member at UBIX. "As an industry veteran, John brings more than thirty years of experience working with technology companies to evolve innovative products into business solutions that deliver results. Under his leadership, UBIX will fast track revenue growth through new strategic partnerships and customer acquisition."
"UBIX will benefit from John's prior experience leading SPSS to record growth, which played a key role in our acquisition by IBM," said Jack Noonan, former CEO of advanced analytics innovator SPSS and an advisor to UBIX. "Based on our experience working together at SPSS, I know of no better leader to evangelize UBIX's revolutionary platform, which has the unmatched ability to continually learn throughout the entire data science workflow, from data capture to deploying results. AI for business has clearly crossed the chasm, and many data analytics teams are looking for the business solutions that UBIX provides."
The current demand for artificial intelligence and machine learning platforms that can increase efficiencies and quickly deliver results is showing meteoric growth. Analyst firm IDC projects that spending on artificial intelligence systems will reach $19.1 billion in 2018, an increase of 54.2% over the amount spent in 2017.
"This is an amazing opportunity to lead a company that has developed an innovative AI platform with the power to genuinely change the way companies use data to drive business results," said Shap. "In all of my years in software, I've never come across a technology and market opportunity as exciting as this one."
"Additionally, the current demand for Artificial Intelligence and Machine Learning skills is exploding, and the marketplace for top talent is highly competitive, costly and transient. Given this, UBIX's ability to capture the work of analysts automatically throughout the Data Science workflow gives enterprises the unmatched ability to retain, scale and leverage their work."
About UBIX
UBIX delivers next-generation analytics and data science for the industrial world. By combining human intelligence and machine learning, UBIX has uniquely designed a proprietary technology that automates the mundane, time-consuming tasks common in data science projects UBIX' platform provides real-time, learned recommendations validated by data scientists curated by global organizations. UBIX is privately funded and based in Orange County, CA and Chicago, IL. For more information, visit http://www.ubixlabs.com.