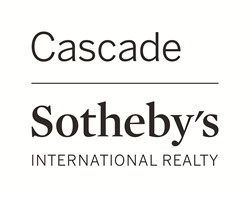 The Cascade Sotheby's Asia Desk provides world-class white glove real estate investment, relocation and cultural integration services for international buyers.
PORTLAND, Ore. (PRWEB) June 26, 2018
With consistent demand for real estate in the Pacific Northwest and a record number of foreign buyers scooping up residential properties, Cascade Sotheby's International Realty has launched an Asia Desk to serve the real estate and relocation needs of Asian buyers. Cascade Sotheby's has appointed a premiere broker and expert in relocation and cross-cultural training, Michael Zhang, to grow that department.
A triple threat talent as an elite principal broker, and relocation and cross-cultural training expert, Zhang will be responsible for building the Asia Desk and its myriad services for buyers in Asian markets. He will also collaborate with the Sotheby's International Realty offices in Asia to assist buyers looking for investments in the Pacific Northwest. He has worked with global companies like Boeing, Microsoft, Johnson and Johnson and recently worked as Cross-Cultural Training Consultant for the prestigious CARTUS Global Performance Solutions.
Zhang will be joined by his business partner and wife, Vivian Chen, who is expert at marketing to Asian buyers. Chen most recently worked as a senior consultant in Asia Pacific at CartUS and studied at Hamburg University in Germany. She speaks fluent English, Chinese, German and Japanese which will be invaluable to Cascade Sotheby's service to international buyers.
"There are many investors in Asian countries who are experiencing new wealth and looking for investment opportunities around the lifestyle and environmental wellness that Oregon and SW Washington have to offer," says Zhang. "These investors love prestigious global brands like Prada, Tiffany's and Sotheby's—the Sotheby's brand positions the Cascade Sotheby's Asia Desk to provide world-class, white glove investment, relocation and cultural integration services these buyers expect. I am delighted to have this exceptional opportunity to unite these buyers with investment opportunities here."
According to the National Association of Realtors, the gradually expanding US and global economies should keep foreign buyer demand at a robust level. A recent article in the Los Angeles Times states that foreigners bought 284,455 properties in the 12 months that ended March 31, about a third more than a year earlier. Dollar volume surged nearly 50% to $153 billion, also a record for the survey first taken in 2009.
The article states that Chinese nationals were the biggest buyers, purchasing $31.7 billion worth of property, up from $27.3 billion a year earlier and more than ever before, according to the association.
"Recruiting the multitalented expertise of a principal broker like Michael Zhang is of huge benefit to assisting the growing international interest in real estate here—his influence and impeccable reputation help position Cascade Sotheby's as a leader in uniting foreign buyers with extraordinary residential real estate throughout Oregon and SW Washington," says Deb Tebbs, founder and chief executive officer, Cascade Sotheby's International Realty. "The global network of Sotheby's International Realty enables us to stay ahead of buying trends and tap a huge international referral network—and our new Asia Desk is poised to help buyers and sellers alike fulfill their real estate dreams."
Another significant differentiator for Cascade Sotheby's Asia Desk is Sotheby's International Realty's recent alliance with Chinese real estate site Juwai.com: the alliance enables the luxury real estate brand to generate Chinese buyer interest on one of the world's most prominent real estate websites with over two million monthly visitors.
In addition, Cascade Sotheby's chief operating officer, Michael W. Kosmin, has lived and worked in Asia for several years and since 2005 was responsible for property development projects in Asian markets. Before moving to Bend, Oregon three years ago, Kosmin lived in Indonesia where he was the managing director at Club Bali.
With deep experience in Asian real estate markets, Kosmin will support the development of Cascade Sotheby's Asian Desk catering to clients looking at real estate in the Pacific Northwest. Cascade Sotheby's leverages Sotheby's international offices, presence and prestige in China to be of service to that market.
"It is a huge advantage to Cascade Sotheby's brokers and clients that company management has first-hand international work experience with an emphasis on serving international clientele," says Zhang.
Cascade Sotheby's affiliation with Sotheby's International Realty offers a distinctive advantage to reach an affluent global audience. With over 20,000 sales associates in approximately 880 offices and 69 countries and territories, the Sotheby's network provides a profound international reach to market properties in Oregon and SW Washington.
Zhang and Chen now join the growing team at Cascade Sotheby's International Realty, which exceeded $1.3 billion in closed sales in 2017 and continues its innovative approach to uniting extraordinary lives with extraordinary homes building on these statistics:

$30 million in company revenue in 2017
325% sales growth from 2015 to 2017
More than two times the market share in Central Oregon than closest competitor
More than 250 brokers across Oregon and SW Washington
More than 80 new brokers signed in 2017 alone
34 new agents year-to-date 2018 representing $140 million in sales revenue
Average price point for Cascade Sotheby's agents is 33% higher than other agents in Portland and SW Washington
11 offices in Oregon and SW Washington
About Sotheby's International Realty Affiliates LLC
Founded in 1976 to provide independent brokerages with a powerful marketing and referral program for luxury listings, the Sotheby's International Realty network was designed to connect the finest independent real estate companies to the most prestigious clientele in the world. Sotheby's International Realty Affiliates LLC is a subsidiary of Realogy Holdings Corp. (NYSE: RLGY), a global leader in real estate franchising and provider of real estate brokerage, relocation and settlement services. In February 2004, Realogy entered into a long-term strategic alliance with Sotheby's, the operator of the auction house. The agreement provided for the licensing of the Sotheby's International Realty name and the development of a full franchise system. Affiliations in the system are granted only to brokerages and individuals meeting strict qualifications. Sotheby's International Realty Affiliates LLC supports its affiliates with a host of operational, marketing, recruiting, educational and business development resources. Franchise affiliates also benefit from an association with the venerable Sotheby's auction house, established in 1744.
About Cascade Sotheby's International Realty
Harnessing the worldwide recognition and prestige of the Sotheby's name, Cascade Sotheby's International Realty expertly represents the most distinctive properties at every price range. The firm's 11 strategic locations throughout Oregon and southern Washington form the most expansive luxury real estate network in the Pacific Northwest. Cascade Sotheby's International Realty brokers are masters of their craft, combining local expertise and global connections to artfully unite extraordinary places with extraordinary lives. The firm achieved a billion dollars in sales in the first 11 months of 2016, joining only 25 Sotheby's International Realty affiliates in the world with this distinction. Exceptional service, continual innovation, and unrivaled market knowledge continue to set Cascade Sotheby's International Realty apart as an industry leader.
Contact: Claudia Johnson, Public Relations, 503-799-2220