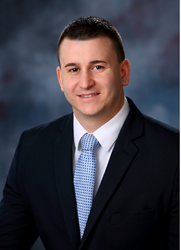 "We are pleased to have Andrew join our team at New England Investment & Retirement Group, Inc. He brings with him a high level of experience combined with a goal to provide excellence to the clients he serves." Says Nick Giacoumakis, Founder
NORTH ANDOVER, Mass. (PRWEB) June 27, 2018
New England Investment & Retirement Group, Inc. (NEIRG) welcomes Andrew DiNuccio to our client service team. Our team members collaborate with our advisers to ensure that our clients receive concierge level support. As a client service representative for NEIRG, Andrew plays an important role in each client relationship. He is responsible for not only ensuring a smooth transition for new clients while helping existing clients with all account service requests which include deposits and withdrawals, account inquiries, and tax reporting. Andrew works very closely with the advisory team in preparing for clients meetings and the follow up thereafter.
"I am thankful to join the team at NEIRG as they continue to expand to fully meet their clients needs," says Andrew.
Prior to joining New England Investment & Retirement Group, Inc., Andrew held positions in Client service roles with such firms as Commonwealth Financial Group, US Bank, Investors Capital and Putnam Investments.
About NEIRG
Established in 1995 by Nick Giacoumakis, New England Investment & Retirement Group Inc. is a flourishing 14 member firm that offers investment management and financial planning services for individuals and families. Now in its 23rd year of service, the NEIRG team takes pride in providing unmatched personalized service to its clients and has utilized its collective expertise to effectively guide clients in achieving and preserving financial independence. With locations in North Andover, Massachusetts and Naples, Florida, NEIRG manages over $500 million in assets.