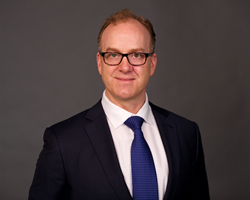 "The large private banks, including Wells Fargo and JP Morgan Chase have been—and continue to be—very vocal in expressing concern about the technology's data security and its potential threat to financial consumers."
CHARLOTTE, N.C. (PRWEB) June 27, 2018
The Financial Industry Regulatory Authority (FINRA) recently issued a strongly-worded warning to investment companies and investors about the dangers of sharing account data with aggregators so consumers can access third-party financial services. According to FINRA, allowing this type of data sharing can expose consumers to privacy, security, and other risks.1 "Given the state of the industry," says Craig Pearson, CFA, CEO of Private Wealth Systems, Inc., "the FINRA statement seems timely and prudent." Pearson, whose company is a global leader in consolidated investment reporting, adds, "FINRA as well as the top banks are concerned about aggregators that use screen scraping as a way to act on behalf of the investor to log-in to their bank and investment accounts and capture as much information as possible, with little regard to data accuracy or personal privacy."
Per Pearson, the underlying problem the industry is trying to solve is how to capture and normalize data across banks, asset classes, currencies, trust, and brokerage accounts, as well as account for settlement date versus trade date data. He says screen scraping was never designed to be the long-term solution and that only direct feeds that are purpose built to solve for these challenges will meet investors long-term requirements in a secure, stable, and consistent manner.
Pearson notes that FINRA is not the first federal agency to voice concerns over this issue. Last fall, the Consumer Financial Protection Bureau issued its own set of principles for consumer-authorized financial data sharing and aggregation.2 Both statements acknowledge that financial data aggregation can transform financial advice by allowing advisors to survey all of a client's investment information in a single place. Investors who want to tailor their holdings to their personal preferences—an increasingly common desire, especially among younger investors3—can do so much more easily. They can also more easily determine whether they're paying appropriate fees for their financial products and services.4
There are, however—as both CFPB and FINRA point out—risks involved. The most dangerous form of financial information sharing is considered to be screen scraping, wherein the consumer, for each account, gives his or her username and password to the aggregator, which logs in as the consumer and extracts any available information to populate its service. The aggregator is then required to maintain these credentials for the life of the relationship—and sometimes beyond. This creates a hazard for the consumer: the more places such information is stored, the more likely it is that one of these locations will be hacked. It also creates difficulties for the bank, as screen scraping interferes with its ability to form robust, risk-based profiles of its users.5
A group of fintech companies has recently announced a joint initiative to try to overcome the banking industry's reservations about screen scraping by developing the Secure Open Data Access (SODA) framework, a set of consumer-centric principles for data access and financial data security. Details on how SODA will work and how it will be implemented have yet to be announced.6
"What effect this will have remains to be seen," says Pearson. "What we do know is that while aggregators have invested tens of millions of dollars in screen scraping technology, the large private banks, including Wells Fargo and JP Morgan Chase have been—and continue to be—very vocal in expressing concern about the technology's data security and its potential threat to financial consumers."
For these reasons, Private Wealth Systems has built custom direct feeds to the major banks and custodians around the world in order to capture specific transaction level data, across every asset class, and currency, in order to provide family offices with data that is the most accurate, the most comprehensive, and the most secure."
About Private Wealth Systems, Inc.
Private Wealth Systems was founded by two pioneers in the account aggregation and consolidated investment reporting industry. Designed to support ultra-high net worth investors, family offices, and their trusted advisors, the private cloud-based Private Wealth Systems subscription based platform captures, consolidates, cleanses, calculates and presents actionable insight across the most complex, multi-asset, multi-manager, multi-jurisdictional portfolios. The company was named a FinTech20 Top Technology Company to Watch in 2017 and a FinTecht50 Top Innovator by CIO Review in 2018. Visit http://privatewealthsystems.com.