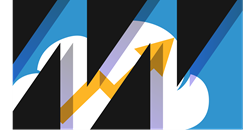 Through the partnership we will be able to better help companies modernize their legacy software architectures and save money through the use of serverless cloud computing
LOS ANGELES (PRWEB) July 03, 2018
Mode2, a cloud native solutions developer, and Cloudability, a cloud cost management provider, today announced a strategic partnership created to enable customers to achieve greater cost savings through improved software architecture. By combining Cloudability's streamlined cost and usage recommendations with Mode2's Serverless solutions, customers will be able to transform their software and remove the structural barriers that prevent them from taking full advantage of public cloud services like Amazon Web Services and Google Cloud Platform.
Through shared priorities of velocity and support, this partnership allows customers to prioritize business innovations while optimizing critical resources. By offering consulting and engineering services to help users improve software architectures customers can tap into Cloudability's real-time insights and deliver cost-saving Serverless solutions, ultimately empowering their digital transformation.
Mode2 announced strategic cost consulting to enterprises by using Cloudability to analyze current cloud and legacy spend, and as the scenarios for modernizing the IT estate are developed, Mode2 will help demonstrate the business case for redeveloping applications and workloads that require far less development and operations effort. Mode2 can also assist in customizing the implementation of that business case to their client's target architecture and preferred cloud provider. Additionally, customers can tap into Mode2's expertise in enhanced user interfaces, natural language programming, and machine learning.
"We are excited to work with Cloudability. Using their industry-leading software, we can deliver strategic cost consulting engagements and help clients to optimize IT spend and to focus on innovating," said Simon Plant, CEO of Mode2. "Our partnership with Cloudability enables enterprise cloud users to have high confidence in the cost models of current workloads and to create business justifications for modernizing software with cloud native architectures using microservices and Serverless functions."
"Given our shared business priorities and complementary expertise, partnering with Mode2 was an easy decision. Through the partnership we will be able to better help companies modernize their legacy software architectures and save money through the use of serverless cloud computing," said Joe Henderson, Global Channel Manager of Cloudability. "As Cloudability continues to scale its partner ecosystem, working with Mode2 has allowed us to extend our footprint on the west coast and beyond,"
About Cloudability.
Cloudability is a True Cost™ cloud management platform that empowers enterprises to run their cloud like a business. Offering the industry's most precise insight into every aspect of cloud usage in real-time, Cloudability ensures enterprises in all phases of cloud migration run their business with cloud financials they can trust. Adopted by a majority of the top 50 Fortune 100 companies across the retail, financial services, healthcare and media sectors, Cloudability helps both enterprises and cloud-native companies leverage advanced analytics, automation and machine learning to transform their cloud infrastructure data into a new source of competitive value, providing disruptive advantage over time. Cloudability is venture-backed and based in Portland, Oregon. For more information, visit http://www.cloudability.com.
About Mode2.
​Mode2 LLC (​https://www.mode2.com) is a cloud native solutions developer, helping companies build and optimize workloads that integrate enhanced user experiences, natural language interfaces, machine learning, and predictive analytics. Mode2 has a team of expert serverless architects and developers who create efficient and effective event-driven architecture without compromising security. Mode2 is headquartered in Los Angeles CA, with locations in San Francisco & Bay Area, Portland OR and New York City.