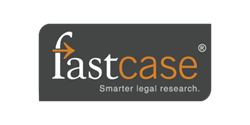 "Knowledge management teams can now curate and analyze internal and external data sets integrated among Courtroom Insight, the AI Sandbox and Docket Alarm. Customizing this type of information is an unparalleled resource." Mark Torchiana, Co-founder, Courtroom Insight
WASHINGTON (PRWEB) June 26, 2018
Fastcase and Courtroom Insight today announced a partnership to integrate the expert witness knowledge management solution with Fastcase's legal research platform and its recently acquired Docket Alarm platform, the preferred analytics tool for identifying judicial trends and predicting litigation outcomes. Courtroom Insight is currently available in Fastcase's Artificial Intelligence Sandbox.
Integrating the data and analytics tools among Courtroom Insight, Docket Alarm and the AI Sandbox is an unprecedented combination. Courtroom Insight, the prominent online directory featuring attorney reviews of expert witnesses, litigation consultants, mediators and arbitrators, has become a tool for researchers and librarians at AmLaw 100 law firms. This partnership allows law firms and legal researchers to capture, customize, share, and analyze critical information about expert witnesses, arbitrators, judges, and attorneys in their private digital environments.
"Knowledge management teams can now curate and analyze internal and external data sets integrated among Courtroom Insight, the AI Sandbox and Docket Alarm," said Courtroom Insight Co-founder Mark Torchiana. "Customizing this type of information is an unparalleled resource."
Fastcase legal research subscribers, which includes many of the largest law firms, corporate counsel, law schools, 30 state bar associations, and dozens of metro, county, and specialty bar associations will now receive access to Courtroom Insight in support of their litigation research. Participating members of the AI Sandbox will require a Courtroom Insight subscription to access the entirety of the shared database.
"Courtroom Insight, like HeinOnline and LexBlog, represent the best kind of alliance partners, excited about aligning resources so that our shared customers can seamlessly work within multiple platforms or within a law firm's own platform," said Steve Errick, Fastcase Chief Operating Officer. "Having Mark be among the first to embrace the AI Sandbox cooperative of providers in offering public data so that law firms can add in their private data represents a fantastic step in building must-have solutions for our law firm partners. That we can also help Mark add Docket Data from Docket Alarm is a natural extension of that approach."
Fastcase has pioneered the smartest legal research tools in the market, with integrated citation analysis tools, data visualization maps of search results, and the first legal research apps for iPhone, iPad and Android devices. The service also includes Bad Law Bot, the first big data service to identify negative citations to judicial opinions. As Fastcase continues to build out its Analytics, Legal News, and Alerts Services, products such as Docket Alarm, the AI Sandbox, Full Court Press, and a library of expert commentary of more than 15,000 expert legal bloggers in the LexBlog network, it helps customers visualize and analyze litigation strategies in new ways.
About Courtroom Insight
Courtroom Insight offers the leading expert witness knowledge management solution, which enables law firms and legal organizations to capture, share, and analyze critical information about expert witnesses. The company was founded in 2009 and is headquartered in San Ramon, California. For more information, visit http://www.courtroominsight.com.
About Fastcase
As the smarter alternative for legal research, Fastcase democratizes the law, making it more accessible to more people. Using patented software that combines the best of legal research with the best of Web search, Fastcase helps busy users sift through the clutter, ranking the best cases first and enabling the re-sorting of results to find answers fast. Founded in 1999, Fastcase has more than 800,000 subscribers from around the world. Fastcase is an American company based in Washington, D.C. For more information, follow Fastcase on Twitter at @Fastcase, or visit http://www.fastcase.com.