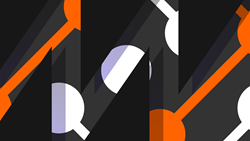 Together we are delivering a solution to help more companies run workloads securely and realize the benefits of Serverless.
LOS ANGELES (PRWEB) July 31, 2018
Mode2, a cloud native solutions developer, and Protego Labs, a serverless security software provider, today announced a strategic partnership created to enable customers to achieve improved operational security for serverless workloads. Using Protego's serverless security technology, Mode2 will help customers gain full visibility and control of their security posture within their serverless environments hosted on Amazon Web Services, Google Cloud Platform, and Microsoft Azure.
Mode2 and Protego share the belief that security and compliance automation are essential for organizations to successfully manage and grow their multi-tenanted serverless environments. As serverless adoption grows and the needs for function security evolves, both companies acknowledged that traditional application security tools may not adequately address what companies need to protect their environments. By automating the minimization of a company's application attack surface, this partnership aims to bring a new standard for security to the serverless community.
Through the serverless application lifecycle from deployment to runtime, Protego offers unparalleled observability and runtime protection against known and zero-day attacks. Protego's three-fold protection solution automates serverless application hardening, profiles and whitelists function and application behavior, and detects and mitigates attacks across functions and applications.
Mode2 is Protego Lab's leading serverless partner in the U.S.
Mode2 announced security consulting and engineering services, specifically providing implementation and support for Protego's solution. Mode2 will provide Protego with an expert sales and delivery partner specialized in serverless to help their enterprise clients in the United States with proof-of-concept projects, solution architecture, licensing, and onboarding.
In addition, Mode2 will offer advanced services such as product training, customized platform integrations, serverless compliance consulting, and serverless security engineering services. For companies that prefer purchasing security as a managed service, Mode2 can also monitor and respond to serverless security events on their behalf. The company currently manages a best practice implementation of the Protego platform, and uses proprietary tools to provide monitoring, ticketing, testing, analysis, and escalations of serverless security incidents.
"We have seen strong demand for increased security protection from companies building serverless workloads today. We evaluated the available solutions and Protego was the clear winner with a product that simplifies the complexity of serverless security," said Simon Plant, Mode2's CEO. "Our goal is to make it easier for companies to protect function code, especially where application security and proper management of sensitive data are priorities."
"Serverless is the future of cloud computing, and as adoption grows, companies want to know that their serverless applications are properly configured and protected," said TJ Gonen, Protego Co-founder and CEO. "Mode2 is driving the transition to serverless by helping companies build and operate serverless infrastructures and is the ideal partner to help customers adopt serverless securely.
About Protego. Protego Labs (https://www.protego.io) developed the first comprehensive security solution built with the unique constraints and opportunities of serverless architecture in mind. Through continuous posture analysis, dynamic intelligence, and elastic defense, Protego helps organizations achieve security and visibility of their Serverless applications. Protego is headquartered in Maryland with its development center in Israel.
About Mode2. ​Mode2 (​https://www.mode2.com) is a cloud native solutions developer, helping companies build and optimize workloads that integrate enhanced user experiences, natural language interfaces, machine learning, and predictive analytics. Mode2 has a team of expert serverless architects and developers who create efficient and effective event-driven architecture without compromising security. Mode2 is headquartered in Los Angeles CA, with locations in San Francisco & Bay Area, Portland OR and New York City.