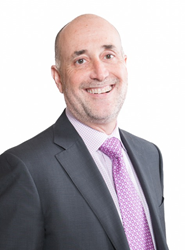 With RLV, we've created a pipeline between titans of industry and entrepreneurs.
CHICAGO (PRWEB) June 27, 2018
Ringleader Ventures (RLV) announced today that Jim O'Brien, former Managing Director of Henderson Global Investors, North America, has joined the firm. Jim will lead the investment strategy for RLV's second fund, which is focused on the insurance industry.
"I'm thrilled to welcome Jim to our team", says Mike Bechtel, General Partner at Ringleader Ventures. "Jim has a hard-earned, well respected track record of establishing and growing differentiated investment funds. With Jim's investment management expertise in the mix, our team is better able than ever to execute our playbook: Connecting large corporations with early-stage tech startups that address their most pressing needs."
Says O'Brien, "I was blown away when I saw the model that the RLV team has created. I was struck by both its timeliness and its simplicity. Like no other time in history, large companies today need the help of entrepreneurial firms who have moved quickly to create new solutions for an impatient world. By thoughtfully connecting 'David and Goliath', we've created a new venturing model in which everyone wins: The established companies, the entrepreneurs, AND the investors."
Maria Ferrante-Schepis, President of consultancy Maddock Douglas, and author of the book 'Flirting with the Uninterested: Innovating in a "Sold, not Bought" Category' is both a Limited Partner in the new RLV Insurance Fund, and its Customer Insights Principal. She says: "We were excited by the results of our first fund, and knew we needed a financial expert to manage our future funds. Jim is a rare find because he has been part of creating and growing innovative funds in the past."
Mike Maddock is a serial entrepreneur and Founding Partner of Ringleader Ventures. According to Maddock, "For years I've sat between Russell 3000 CEO's who knew they needed to change the direction of their companies, and entrepreneurs with the solutions they needed who were desperate to get their attention. It feels good to create a model that makes CEOs, entrepreneurs and investors smile."
O'Brien concludes, "In the late 1800's, John Rockefeller became a titan by building pipelines which connected supply and demand. With RLV, we've created a pipeline between titans of industry and entrepreneurs. And I am certain the next Rockefeller is a software entrepreneur."
Prior to RLV, Mr. O'Brien held several executive leadership roles within Henderson Global Investors, including Managing Director, North America and COO of Corporate Services. He was also co-founder and COO of aKosys, a technology and advisory company. Jim has a law degree from Chicago–Kent College of Law, IIT and a BA, English and History from University of Illinois, Urbana Champaign.
About Ringleader Ventures
Established in 2013, Ringleader Ventures (RLV) is a Chicago-based VC firm that invests in profitable partnerships between established enterprises and exceptional entrepreneurs. For more information, please visit http://www.rlv.vc.