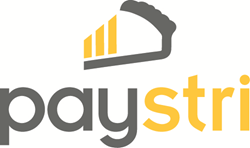 "We are excited to launch Paystri. Let us help take your payment acceptance infrastructure to the next level as simple and affordable as possible, and we do it all with a personal touch"- Jonathan Arst CEO
SALEM, Mass. (PRWEB) June 27, 2018
Merchant Consulting Group a premier payments technology company established in 2005 and providing merchant services and payments technology is pleased to announce its re-branding to Paystri. As the payments industry has evolved into financial technology, merchant consulting group has now shifted to create a brand and focus that is unmatched in the payments ecosystem. Paystri provides all the fresh baked, piping hot payment technology with world class customer experience and friendly human support.
Working closely with partners, merchants, developers, independent software vendors and payment facilitators to help improve customers and user experience when taking payments. Paystri customers and partners work hard to build their businesses, letting paystri bake the payment strategy.
Unlike competitors, paystri discusses payment strategy before and after beginning processing with us. Driving revenue and income to the bottom line through minimizing charge backs, optimizing interchange and assessment fees, managing your PCI compliance and offering a payments revenue stream to increase profits.
Paystri Founder and CEO, Jonathan Arst, commented, "We are excited to launch Paystri to offer customized payment processing with a level of service that's unique to Paystri and crafted to meet our clients' specific payments needs."
Headquartered in Salem, Massachusetts, Paystri is a payment processing technology company. Paystri makes life easier and payments revenue more robust. That's true whether whether working with a bank, a small business, or a developer implementing and improving software. Paystri maintains the highest standards of service and support to thousands of business owners across the country. For more information, please visit https://www.paystri.com, or email service(at)paystri.com, or call us at 978-744-9090. One of our bakers is looking forward to talking with you.