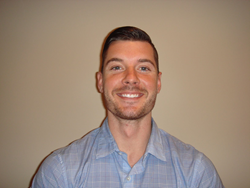 MENTOR, Ohio (PRWEB) June 28, 2018
Roll-Kraft announces the promotion of Kevin Gehrisch to the position of Director of Operations at the company's headquarters facility in Mentor, OH. His new responsibilities include oversight of the Mentor plant with an unrelenting focus on achieving the company's vigorous goals of 100% on-time delivery, and 100% first-time performance of Roll-Kraft tooling. He will continue his current leadership in the area of sales and strategic planning. He has been with the company for eight years, and has previous experience in engineering.
Gehrisch is a 2012 graduate of Ohio University with a degree in Finance.
Roll-Kraft is known worldwide for its expertise in providing tooling to the tube and pipe and roll forming industry. Its headquarters is located in Mentor, Ohio, and it maintains other facilities in Lombard, Illinois (Chicago Roll Company); Houston, Texas (Roll-Kraft Texas); and Ontario, Canada (Roll-Kraft Ltd.). Calls to the company's main line, (888) 953-9400 or (440) 205-3100, are greeted by a live operator who can assist callers in quickly reaching a technician, engineer, or sales staff, who can provide immediate assistance. The company's fax number is (440) 205-3110.
Learn more about Roll-Kraft products and services by visiting roll-kraft.com. For easy and immediate contact with Roll-Kraft that transcends time zones and working hours, the website features an easy-to-use contact form.