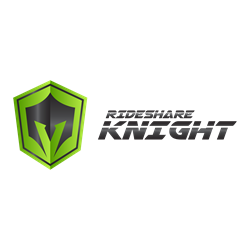 Our monthly plans start at $36 per month and that's really important in the time when majority of Americans can't cover a $500 unexpected expense
LOUISVILLE, Ky. (PRWEB) June 28, 2018
RideShare Knight, the first vehicle service contract for Uber and Lyft drivers working in the ride-sharing economy today, last week officially went live for all independent drivers looking for reliable extended warranty.
With rideshare driving becoming an incredibly popular way for many Americans to earn a living, side income, or savings, millions will turn their cars on today and ride for Uber and Lyft. However, these individuals will be riding at their own risk – as the ride-sharing apps provide no mechanical breakdown coverage.
"Although the gig economy has created a new opportunity for everyday people to be their own bosses, with the title of independent contractor comes a lack of benefits and in this case, lack of extended warranty," said Max Zanan, Founder and Owner of RideShare Knight. "These are hard-working people that deserve peace of mind and protection if their vehicle breakdown on the job. That's where RideShare Knight comes into the picture."
In a CBS News article recently posted about the average American savings, the survey by Bankrate found that 57% of Americans don't have enough money to cover a $500 unexpected expense. With RideShare Knight, drivers receive bumper-to-bumper coverage across the country, with access to licensed repair facilities in all major communities.
Additionally, drivers will also receive emergency roadside assistance support and 0% APR financing. Monthly plans start as low as $36 per month. Providing 24-7 coverage, drivers can access the RideShare platform for any emergency or request.
"We want rideshare drivers to be able to drive with confidence, and not worry about car repairs," said Zanan. "These are people with families that rely on their safety and income – they deserve an Uber or Lyft vehicle service contract finally."
For more information, visit: https://rideshareknight.com/