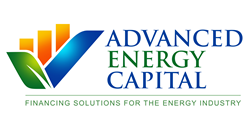 "AEC's expertise providing financing to the energy efficiency industry made this deal happen."
NEW YORK (PRWEB) June 29, 2018
Using $900,000 in capital provided by Advanced Energy Capital ("AEC"), RTRO Energy saw to the installation of energy efficient windows, the optimization of the HVAC system and LED lighting for a large building owned by a municipality in Northern California. The energy efficiency retrofit began in May of 2017 and now, one year later, statistics have shown the city has achieved a 70% reduction in energy costs, and should see positive cash flow of $20,000 per year. The city had absolutely no out of pocket costs at all as the energy savings more than paid for the equipment and installation.
"AEC's expertise providing financing to the energy efficiency industry gave our client the confidence that AEC understood the unique nuances of the deal and the industry as a whole. It's this expertise that enabled us to close and fund in the short time frame the client required" said Tom May, Principal and Founder of RTRO Energy. "AEC is focused on providing financing solutions to the energy efficiency and renewable energy firms and projects of all sizes. This is another deal where their speed and flexibility made the difference."
"RTRO has many years of experience installing energy efficiency equipment and solutions for buildings of all sizes. This deal has helped the city achieve their goals without any investment of capital at all," said Jack Doueck, Principal and Founder of AEC. "It gives us a lot of satisfaction when our clients make the world greener and save their clients lots of money in the process. We are thrilled because the clients are thrilled. Working with RTRO was a pleasure – and it continues to be a strong partnership."
About AEC:
AEC is a commercial finance company which provides working capital financing ranging from $500,000 to $10 million to small and middle market manufacturers, distributors, and service companies nationwide. Based in New York, AEC is committed to helping businesses increase their capacity for business transactions. AEC's programs provide companies with capital in a fraction of the time it would take to process a loan through the bank and in many cases, provide significantly higher proceeds than the traditional factoring companies and asset based lenders. For more information contact Jack Doueck: JD@Advancedenergycap.com
About RTRO:
RTRO Energy is a project development company organized to help building owners and manager's design and fund deep energy retrofit and efficiency projects. RTRO Energy focus on the customer's needs when designing a project, insuring our clients get the best return for their investments by doing the Right Things in the Right Order. RTRO Energy's careful selection of the industry's best specialized contractors and focus on project optimization creates a cascading impact on savings that significantly reduces energy use and increases real property value.