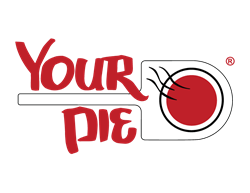 To celebrate its 10th anniversary, Your Pie is giving customers the chance to win a variety of exciting prizes throughout the summer, culminating in a Grand Prize trip to Ischia, Italy, the island that inspired the Your Pie concept.
ATHENS, Ga. (PRWEB) June 28, 2018
Your Pie, the brand that launched the fast-casual pizza industry, celebrates a decade of fresh, customizable pizza this summer. Founded in April 2008, Your Pie began as inspiration from Drew and Natalie French's honeymoon trip to Ischia, Italy, and has since grown to more than 50 stores across the U.S. To honor its 10th anniversary, Your Pie today launches a two-month promotion featuring nationwide prizes and giveaways.
As part of the promotion, Your Pie has artfully displayed its history on six limited-edition pizza boxes, which will be released throughout the summer. Each box celebrates a unique aspect of the Your Pie story. Using the hashtag #expressyourinnerpizza, customers can post a photo of their box to Instagram or Twitter and enter to win a prize.
Some of the giveaways include:

a trip to Florida for a one-of-a-kind tasting experience with GS Gelato, Your Pie's authentic Italian gelato purveyor
a Dine and Donate event benefiting the winner's favorite local charity
a custom, handmade outdoor table from Your Pie's artisanal table vendor, Made in Monroe
a Your Pie franchise fee to a qualified winner
a Grand Prize of $5,000 toward a trip to Ischia, Italy, where founders Drew and Natalie French first envisioned the Your Pie concept
To be entered to win the Grand Prize, customers must collect all six boxes, color in the last box and share a photo of the complete set using the hashtag #expressyourinnerpizza.
"Celebrating family and great pizza is what we are all about, so it seemed fitting to gift our customers—the Your Pie Family—with prizes that mean the most to us," Drew French said. "We are excited to pair each story on the uniquely designed pizza boxes with a gift that directly ties to who we are and what we love."
To collect the boxes and enter the giveaways, customers can visit their local Your Pie restaurant. For more information and to find a Your Pie near you, visit http://yourpie.com/expressyourinnerpizza/.
###
About Your Pie
Your Pie is the world's originator of the fast casual, brick oven, customized personal pizza category. The brand was founded by Drew French in 2008 and is inspired by family recipes from the Italian island of Ischia. Your Pie uses hand-tossed dough, fresh ingredients, homemade pizza sauces and salad dressings, and offers vegan, vegetarian and gluten-free pizzas, as well as traditional pizzas. The brand also offers local craft beer, wine and Italian-style gelato pairings. Your Pie has more than 50 locations open across 18 states and more than 50 locations in development. For more information about Your Pie or franchising opportunities, visit http://www.yourpie.com.