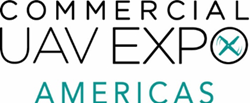 "With the help of our educational advisory board, we have identified leaders in each vertical segment to dig deep and provide insight and information that those implementing or operating commercial drone technology in their businesses will find invaluable."
LAS VEGAS (PRWEB) June 27, 2018
Commercial UAV Expo has announced deep dive workshops for professionals in eight vertical industries who are integrating and operating Unmanned Aerial Systems (UAS) within their organizations. These workshops will be led by subject matter experts who will provide professionals working in a range of vertical industries the practical tools and best practices they need to successfully integrate and operate such a complex technology. The eight industries are: Construction; DOTs & Infrastructure; Large Installation Assets: Wind Turbines, Cell Towers, Large-Scale Solar; Mining & Aggregates; Precision Agriculture; Process, Power & Utilities; Public Safety; and Surveying & Mapping.
Commercial UAV Expo is taking place October 1-3, 2018 at the Westgate Resort in Las Vegas. The trade show and conference is the leading event bringing together professionals in key vertical industries to learn actionable information on how to use UAS to maximize an organization's efficiency, save money, improve safety and mitigate risk. Register here to attend this 4th annual event.
"While it is true regulations limit certain uses of drones, there is a lot being done right now in the field. Professionals in top verticals for drone integration need to know what they can do today and how it will impact their business. We give attendees direct access to drone experts in interactive sessions so they can get their questions answered and leave armed with actionable insights that will impact their drone programs immediately," said Lisa Murray, Group Director at Diversified Communications, organizer of the event. "With the help of our educational advisory board, we have identified leaders in each vertical segment to dig deep and provide insight and information that those implementing or operating commercial drone technology in their businesses will find invaluable."

The Deep Dive Workshops will run on Tuesday, October 2nd and Wednesday, October 3rd and will provide attendees with in-depth and practical knowledge for developing policy and guidelines for UAV programs through insight from world-class speakers, Q&A, breakout groups, and networking with peers within vertical segments. In addition to the deep dive workshops, Commercial UAV Expo offers a three-day education program with keynote speakers and plenary sessions covering the big issues that all drone users need to know such as regulatory updates, security, counter-drone technology and more. The event also offers a dynamic show floor, featuring more drone solutions than any other commercial drone event in North America, exciting networking events, and demonstrations from market leading vendors who add value for attendees and connect them to the people and products they need to move forward. For the most up-to-date information and to register, visit http://www.expouav.com.
About Commercial UAV Expo Americas
Commercial UAV Expo Americas, presented by Commercial UAV News, is a conference and exhibition exclusively focused on the commercial drone market covering industries including Surveying & Mapping; Civil Infrastructure; Aggregates & Mining; Construction; Process, Power & Utilities; Precision Agriculture; Law Enforcement, Emergency Response and Search & Rescue (SAR). The fourth annual Americas event is taking place October 1-3, 2018 in Las Vegas. Commercial UAV Expo Europe launched in Brussels in June 2017 and will take place in Amsterdam 8-10 April 2019. For more information, visit http://www.expouav.com and http://www.expouav.com/europe or email info@expouav.com.
The events are organized Diversified Communications, a leading organizer of conferences, trade shows and online media with 15 years in the geospatial arena, including Commercial UAV Expo Americas, Commercial UAV Europe, Commercial UAV News, SPAR 3D Expo & Conference, SPAR3D.com, AECNext Technology Expo & Conference, AEC Next News and International LiDAR Mapping Forum. http://www.divcom.com