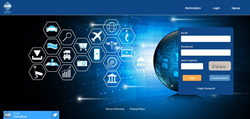 BELLEVUE, Wash. (PRWEB) June 27, 2018
A few months ago, Hurify began designing a new global IoT Hardware Marketplace which got launched in April 2018. The marketplace is like any other online portal where you can search, look up, find and purchase the hardware products you need. However, what makes it unique is the allowed medium of exchange – HUR tokens. This offers an opportunity to HUR token holders to buy from the marketplace without investing any extra dollars! Qualified token holders can order from anywhere in the world and take advantage of the global fulfillment commitment that comes from the partnership with Arrow Electronics.
What is worth mentioning is the adoption of an 'open often' model. "We chose to have an open model to ensure quick on-boarding of new sellers who can join regularly and offer products in one, or many, categories. We are working with manufacturers who are keen to offer their products directly through the Hurify Marketplace," said Chandramouli Srinivasan, CEO of Hurify. "In the coming months, we expect to offer other subscription-based opportunities with our partners".
Hurify currently offers products in categories such as Development Boards to Gateways to Hubs and Switches to Sensors, to Microcontrollers. The marketplace is a one-stop click-and-buy-store for all embedded device needs. Boasting an impressive selection of SKUs, there are over tens of thousands of hardware products catering to every stage of an IoT project lifecycle. The marketplace has picked up momentum and buyers are talking about how they are getting a higher value for their money. For example, the very popular Raspberry Pi 3 Model B is available online at $35 but can be purchased on Hurify's marketplace for only HUR 195!
Additionally, the Hurify platform token incentive system will soon be adding opportunities to 'EARN' tokens as rewards to community members that contribute to the value of the ecosystem by providing product reviews of verified purchases, self-produced "how to" educational content and other social goods.
About Hurify
Hurify is building a platform ecosystem for project owners and developers to connect and collaborate on IoT projects seamlessly across borders. Hurify enables this collaboration by means of a smart contract system supporting all aspects of IoT solution development.
----------------------------------------------------------------------------------------------------------------------------------------------------------------------------------
For additional information, please call at +1 845-510-1530 or drop an email at pr@hurify.co