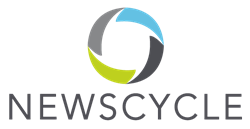 "Infomaker has created an innovative, best-in-class digital publishing platform that leverages modern day digital development practices. Newscycle's customers will greatly benefit from the integration of this product and these practices into its portfolio."
BLOOMINGTON, Minn. (PRWEB) July 09, 2018
NEWSCYCLE Solutions ("Newscycle"), the largest software supplier serving the global media industry, today announced the acquisition of Infomaker, a Swedish software company that provides open, cloud-based publishing platforms for content creation, editing, asset management, and omni-channel delivery and presentation.
Infomaker is the dominant provider of digital tools for content creation, planning and production across the Nordic region with seven of the ten largest media houses operating Infomaker software and over 90 percent of Sweden's news companies using Infomaker's tools. In 2012, Infomaker expanded its focus to become digital-first, delivering to the market innovative solutions for digital presentation, decoupled content management, and create-once-publish-anywhere workflows. Hosted in the Amazon Cloud, the Infomaker content repository and platform can be scaled from small single-site publishers to large multi-company environments with parallel, redundant clusters.
"Infomaker has created an innovative, best-in-class digital publishing platform that leverages modern day digital development practices," said Denise Warren, Newscycle board member and former Tribune Publishing and New York Times executive. "Newscycle's customers will greatly benefit from the integration of this product and these practices into its portfolio."
The integration of Infomaker's tools with Newscycle's existing products will provide customers worldwide with innovative content repository and authoring solutions in addition to Newscycle's industry-leading advertising management solutions, subscription services, and mobile solutions. The combination will ensure that news media organizations can effectively and efficiently work across all platforms and at all levels of their organization.
"Infomaker, like Newscycle, is focused on the future of the media industry and making content available on all channels," said Scott Roessler, Newscycle CEO. "Their solutions support multi-layered publication workflows, separating content production from storage, availability and presentation. This flexibility enables customers to quickly respond to changing business needs or capitalize on new digital opportunities."
"With the combined support and expertise Newscycle and Infomaker bring to the market, we believe we can achieve our ultimate goal of developing the 'media platform for everything' where any kind of publishing activity is supported, regardless of the size of the business, industry or geographical presence," said Karin Söderlund, Infomaker CEO.
The transaction closed on July 3rd, 2018. Financial terms have not been disclosed.
About NEWSCYCLE Solutions
Newscycle is the leading provider of software and services powering the global media industry. Our content management, advertising management, subscription management and mobile solutions help companies drive profitability and accelerate digital business models. With headquarters in Bloomington, MN and regional offices throughout the world, Newscycle a trusted partner serving over 10,000 news media, broadcast, magazine, financial services and corporate clients. Please visit https://newscycle.com for more information or write to us at info(at)newscycle.com.