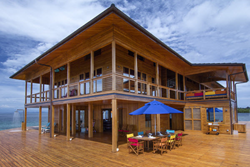 WILMINGTON, Mass. (PRWEB) June 28, 2018
VillaRental.com, a full-service luxury villa rental and destination experience company as part of World Travel Holdings, announced that in the first half of 2018 it has added 15 destinations and more than 1,500 villas to its product offerings.
"Since VillaRental.com's inception, it has evolved into a luxury villa provider that appeals to a broader audience," said Steve Lassman, vice president of villa product for VillaRental.com. "Our focus is to expand our guests' vacation experiences by offering a variety of unique, bucket list destinations while also meeting the demand for more domestic options."
Here are the destinations that have recently been added to VillaRental.com's product offerings:

Bali
Curacao
Ibiza
Panama
Portugal
Puglia, Italy
Sri Lanka
Asheville, NC
Hilton Head, SC
La Jolla, CA
Destin, FL
Fort Myers, FL
Marco Island, FL
New Smyrna Beach, FL
Sanibel Island, FL
"We added many properties in Florida to meet the demand for more affordable vacation home rentals in the beautiful Sunshine state," Lassman added.
VillaRental.com assists guests in determining what their dream vacation looks like by categorizing villas not only by destination, but by experience. Whether a guest wants to escape, play, celebrate, taste local flavors, create memories or be inspired, a villa vacation offers all of these experiences for all ages. From there, experienced Villa Specialists and a personal Concierge plans unique, customized and complete villa vacation experiences based on a guest's desires.
To learn more about the villas offered through VillaRental.com, visit VillaRental.com or to book a villa vacation, call 1-800-281-6879.
About VillaRental.com
VillaRental.com, as part of World Travel Holdings, is a full-service luxury villa provider dedicated to creating customized vacation experiences. Experienced agents match guests with their perfect villa rental while offering firsthand knowledge and insider advice on the destinations and more than 2,000 villas offered. From there, each guest receives a full-service concierge that plans a guest's vacation from start to finish by booking tailored amenities and planning customized excursions. http://www.VillaRental.com