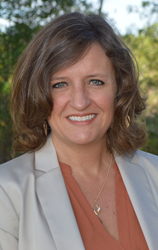 Studies show this model to be as effective as face-to-face therapy.
(PRWEB) June 28, 2018
Global Partnership for Telehealth is partnering with The Speech Path and the Taylor County School District to bring enhanced speech therapy sessions to Taylor County students during the 2018-2019 school year.
"Historically, The Speech Path has partnered with Taylor County schools to provide on-site speech therapy in the schools and assist the school-employed speech therapists with their caseload when needed," said Loren Nix, who is overseeing the program on Global Partnership for Telehealth's end. "In an effort to further increase service delivery and the number of students being served, The Speech Path's services will now be offered to the schools via telehealth," Nix said.
According to a statement from The Speech Path, the program will use telehealth technology to place a speech language pathologist and a highly trained speech therapy facilitator in each session. Speech Path said that giving students more one-on-one time with appropriately trained staff will ensure classroom success. "Studies show this model to be as effective as face-to-face therapy," the statement said.
Nix agreed that the program is a step forward for the Taylor County School District and lauded telehealth technology's ability to improve a school's care for its students.
"This is such an exciting opportunity," Nix said, "and proves once again that school-based telehealth is an effective tool to meet an almost endless array of healthcare needs for students in a quality, cost-effective, and convenient way."
The Speech Path, LLC is located in Perry, Georgia and has provided pediatric speech, occupational and physical therapy services to children since 2005. The company fully embraces the challenge of providing expertise, quality instruction and supportive care to the children and families in rural Georgia by utilizing technology and collaborative relationships.
Global Partnership for Telehealth (GPT) is a nonprofit corporation whose mission is to deliver worldwide access to healthcare by leveraging technology. With a 12-year track record of success developing and implementing sustainable, cost-effective telehealth programs, we are the leading agency globally focused on increasing access to healthcare through innovative use of technology. Currently, GPT manages a network of more than 650 endpoints, including partner providers, health systems, schools, universities, long-term care facilities, correctional facilities, and international mission projects. For more information, visit GPT's website at http://www.gpth.org.