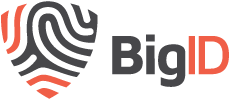 NEW YORK and TEL AVIV (PRWEB) June 28, 2018
BigID Inc., a leader in personal data protection and privacy, today announced it has reached Co-Sell Ready status through Microsoft's One Commercial Partner (OCP) program. The top-tier status will provide BigID access to Co-Sell resources and the worldwide Microsoft sales team, providing customers tools, platform and data intelligence capabilities to address data privacy protection and EU GDPR compliance requirements.
BigID's Co-Sell Ready status advances its relationship with Microsoft, following a recent integration with Azure Information Protection's labeling framework. The integration addresses customer needs for a consistent approach to policies, processes and technology enablement for privacy protection compliance, especially data subject access rights and managing cross-border data flows based on data residency insights.
"GDPR is upon us and the demand for technology that empowers organizations to protect and manage their most critical asset – data – has never been higher," said Nimrod Vax, Chief Product Officer of BigID. "In order to fully understand and safeguard enterprise data in this new age of regulation, a data-driven approach is required. The resources provided through achieving Co-Sell Ready status will allow us to help Microsoft customers more efficiently address their GDPR requirements, and leverage their investments in security protection and data governance for privacy protection."
The BigID platform leverages machine learning and identity intelligence to transform how enterprises protect and manage the privacy of personal data. Through data-driven inventory and mapping, BigID enables the automation and fulfillment of GDPR Data Subject Access Requests and Article 30 Record Keeping amongst other GDPR requirements.
BigID can be deployed in a hybrid architecture, ensuring consistent visibility and centralized inventorying and indexing across environments without requiring data transfers across jurisdictions.
By reaching Co-Sell Ready status, Microsoft's global sales team now has visibility of BigID's solution in its internal solution catalog, and is incentivized to collaborate on targeted customer opportunities.
Prior to reaching Co-Sell Ready status, BigID announced integration with the Microsoft Information Protection SDK, enabling Azure Information Protection customers to use labels and sublabels for GDPR-related policies and breach notification procedures based on privacy parameters like data subject, residency and data risk.
About BigID
Based in New York and Tel Aviv with a European office in London, BigID uses advanced machine learning and identity intelligence to help enterprises better protect their customer and employee data at petabyte scale. Using BigID, enterprises can better safeguard and assure the privacy of their most sensitive data, reducing breach risk and enabling compliance with emerging data protection regulations like the EU General Data Protection Regulation. Learn more at http://bigid.com or visit http://bigid.com/demo to schedule a demo.
Contact:
Jake Schuster
fama PR for BigID
(617) 986-5021
BigID(at)famapr.com