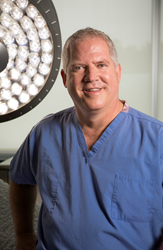 GRAND RAPIDS, Mich. (PRWEB) June 28, 2018
There's good news for patients considering elective cosmetic surgery in Grand Rapids: Plastic surgeon Dr. Brad Bengtson was honored with the RealSelf 500 award on April 25, putting him among the top 5 percent of doctors on realself.com.
Dr. Bengtson received the award for his consistent dedication to educating people about elective surgery through the online portal, as well as the glowing reviews he has received from his patients. RealSelf 500 honorees are noted as being especially active and engaged by providing answers to questions from members of the online aesthetics community.
The web portal allows about 10 million visitors a month to directly interact with experienced medical professionals as they explore plastic surgery, minimally invasive treatments, and other aspects of elective medical procedures. The service is free for these guests seeking advice and direction.
"Happy patients are well-educated patients," said Dr. Bengtson, explaining his drive to provide information to men and women via RealSelf, as well as during consultations at his own practice. "Reliable, accurate information can prepare someone with what to expect from a particular procedure, equipping them with the knowledge they need to feel comfortable making a decision with long-term impacts."
Only seven out of the 500 doctors who received the honor in 2018 work in Michigan. Only two of these—one of whom is Dr. Bengtson—are fellows of the American College of Surgeons, a more-than 100-year-old educational association that doctors can voluntarily join if they meet strict standards and qualifications.
To be eligible for the RealSelf 500 award, doctors had to offer elective procedures, be board certified and licensed in good standing, and meet RealSelf Doctor Community-specific criteria. Winners were chosen based on a range of factors, including the number and quality of their patient reviews, their engagement level with RealSelf visitors, and before-and-after photos they provide.
See all the winners at http://www.realself.com/RS500.
Plastic surgeon Dr. Brad Bengtson offers a diverse menu of services at the Bengtson Center for Aesthetics and Plastic Surgery and is nationally recognized for his work with breast augmentation and other plastic surgery options. His team is trained and experienced in a range of nonsurgical cosmetic solutions, such as BOTOX®, and Juvederm®. Find out more by calling at (616) 588-8880 or 1-877-822-8880, or using the online contact form.