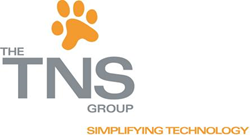 We are humbled and excited to continue to move up on the list year after year. This recognition is a reflection of our strong commitment to our clients and our team's efforts to continuously elevate our level of service and offerings
STAMFORD, Conn. and NEW YORK (PRWEB) July 02, 2018
The TNS Group (https://www.thetnsgroup.com) jumps 15 spots in the MSPmentor 2018 edition of MSP 501, ranking amongst the elite top 175 providers globally. The MSP 501 is the first, largest and most comprehensive ranking of managed service providers worldwide. This year Channel Futures received a record number of submissions. Applications poured in from Europe, Asia, South America and beyond.
"We are humbled and excited to continue to move up on the list year after year. This recognition is a reflection of our strong commitment to our clients and our team's efforts to continuously elevate our level of service and offerings," said Ami Soifer, CEO and Co-Founder of The TNS Group. "We continue to grow as an organization and our inclusion on this exclusive list validates our efforts and commitment to our clients."
The 2018 MSP 501 list is based on data collected by Channel Futures and its sister site, Channel Partners to evaluate these progressive and forward-leaning companies. Managed Service Providers (MSPs) were ranked according to Channel Futures' unique methodology that evaluates revenue contributions against business activities. Channel Futures weighted revenue figures according to how well the applicant's business strategy anticipates trends in the fast-evolving channel ecosystem.
"This year's applicant pool was the largest and most diverse in the history of the survey, and our winners represent the health and progressivity of the managed services market," says Kris Blackmon, Channel Futures content director and editor of the MSP 501. "They're growing their revenue, expanding their customer influence and exploring new technology that will propel them for years to come."
The full MSP 501 report, available this fall, will leverage applicant responses, interviews and historical data to identify business and technology trends in the IT channel.
About The TNS Group
The TNS Group operates from three primary locations in New York City, Stamford, CT and Danbury, CT and serves as a valued resource for businesses and nonprofit organizations by delivering the highest standard in IT services. We believe in the importance of partnerships and utilizing technology to drive results. As an organization, we listen, engage, collaborate and deliver. Our team is committed to providing the highest level of client service and to working collaboratively with businesses and organizations to surpass their strategic goals.
Business and Technology are inseparable. There isn't an industry, market, business or organization, in today's world, that does not rely on efficient IT operations. We are committed to learning and understanding your business to achieve one simple objective: To Make Technology Work For You.
Our clients include national businesses, companies, and nonprofit organizations in the New York City Metro Area, including Long Island, Westchester and Rockland Counties, and throughout Connecticut, New Jersey, and Massachusetts.
About Informa
Channel Futures, Channel Partners Online, Channel Partners Conference & Expo and Channel Partners Evolution are part of Informa, the international business intelligence, academic publishing, knowledge and events group. Informa serves commercial, professional and academic communities, helping them connect and learn, and creating and providing access to content and intelligence that helps people and businesses work smarter and make better decisions faster.
Informa has over 10,000 colleagues in more than 20 countries and a presence in all major geographies. It is listed on the London Stock Exchange and is a member of the FTSE 100.
Media Contact:
Erika Ellis
The TNS Group
203-316-0112 x 111
eellis(at)thetnsgroup(dot)com
Managed IT Services
https://www.thetnsgroup.com/managed-services/total-care-managed-it-services/
Managed IT Security
https://www.thetnsgroup.com/managed-services/managed-security/
Cloud Solutions
https://www.thetnsgroup.com/managed-services/cloud-solutions/
Strategic Guidance
https://www.thetnsgroup.com/managed-services/strategic-guidance/
The Leadership Team
https://www.thetnsgroup.com/leadership-team/