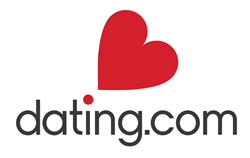 NEW YORK (PRWEB) July 02, 2018
The yearning romance of a long distance relationship, previously regarded as only for an exclusive group of couples, is now a universal reality due to the rise in global services like Dating.com. Researchers at the Pew Research Center have recently found intermarriage is now more widespread than ever, with 1 in 6 new couples in the U.S. having a different race or ethnicity. This greater mix of couples from different backgrounds and places is no surprise due to the hyper-connected world we now live in, with technology bringing singles together across the world no matter where they are.
In the past, guys and girls from different countries only met during a fleeting holiday romance, or in the fantasy world of rom-coms and adventure movies. Now, at the click of a button, budding Romeos and Juliets everywhere have instant access to a virtual international singles bar for conversation, flirting, and more. Websites and apps such as Dating.com have removed the need to travel to find a match from overseas, because there are singles worldwide looking for their dream partner on the internet. A random sample of Dating.com showed members active online from countries including Colombia, Philippines, USA, Ukraine, Germany, Morocco, China, Spain, Greece, and Australia. These global opportunities are often the reason why such services appeal so much.
Forging a cross-cultural relationship can be a highly rewarding experience. Many couples who begin such a journey take real excitement from getting to know the traditions and way of life of their match. Commitment can also be higher among such couples because chatting long-term over the internet can lead to a stronger relationship and deeper understanding. International couples can also experience romantic delights more often such as passionate love letters, intense video calls, and breathtaking reunions at the airport.
Members who join Dating.com can search a global membership and quickly find matches who are on their wavelength. Advanced communication features lie at the heart of services like Dating.com, because it is important to encourage interaction between members in every possible way. Long distance relationships work better and make progress faster when couples can use a variety of communication methods. Dating.com provides features including Instant Chat, video dating, offline messages, and Virtual Gifts.
To create a profile and start dating around the world, visit http://www.Dating.com
ABOUT DATING.COM
Dating.com is the place to meet people from around the world for exciting communication and online companionship. The service increases the chances of members to meet someone new, discover unique places, explore new cultures, and do things they would never have had the chance to do before. Dating.com covers over 32 countries and offers the technology to help members take communication further than ever.