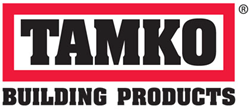 "When wounded veterans or their families have a travel need, VAC sends out mass communications to find open plane seats and when possible, TAMKO answers that call."
JOPLIN, Mo. (PRWEB) July 02, 2018
The saying goes, "Heroes don't wear capes, they wear dog tags and combat boots," and TAMKO Building Products, Inc. agrees that military personnel are heroes. So, for the last 10 years, TAMKO has donated its planes, fuel and corporate pilots to transport wounded veterans through the Veterans Airlift Command (VAC) "Hero Flights" program.
Focusing on post 9/11 combat-wounded veterans, VAC's "Hero Flights" help bring injured American soldiers, sailors, airmen and their families back together by providing free air transportation for medical and other compassionate purposes through a national network of volunteer aircraft owners and pilots. VAC has provided free transportation for hundreds of wounded veterans and their loved ones since the organization was founded by Walt Fricke, a veteran wounded in Vietnam.
"When wounded veterans or their families have a travel need, VAC sends out mass communications to find open plane seats and when possible, TAMKO answers that call," said TAMKO's Chief Pilot Jim Burnside. "Since 2008, TAMKO and its corporate pilots have been privileged to participate in 15 Hero Flights."
TAMKO's first-ever VAC flight was in May 2008 for an Afghanistan veteran who lost his leg when his vehicle hit an Improvised Explosive Device (IED). Transportation was provided from Walter Reed Hospital in Washington, D.C. to his home in Kansas.
Over the past decade, TAMKO's "Hero Flights" passengers have included passengers such as a soldier's wife in Missouri who was transported to visit her wounded husband at Walter Reed; another military wife who was flown from Walter Reed to her home in Missouri; a recovering soldier who was flown to Walter Reed hospital to be with his friend and fellow soldier when he passed away from his injuries; an Afghanistan veteran who was flown from Johns Hopkins hospital in Baltimore, Maryland to Brooke Army Medical Center in San Antonio, Texas – he was severely injured when his vehicle was hit by an IED in 2012; and the most recent passenger, a U.S. Marine Corps corporal who has been transported numerous times – he became the second surviving quadruple amputee after he stepped onto an IED in 2010 while crossing a crude bamboo bridge in Afghanistan.
"He is an inspiration," said Burnside. "It is wonderful to be able to see improvements in his overall wellbeing. I am honored to work for a company that continues to support our troops long after they come home."
About TAMKO®
TAMKO Building Products, Inc. is one of the nation's largest independent manufacturers of residential and commercial roofing products (including Heritage® Asphalt Shingles and MetalWorks® Steel Shingles), decking and railing products, waterproofing, cements, and coatings. Since 1944, TAMKO's success is the direct result of teamwork and enduring relationships with customers, suppliers and employees. Privately owned, TAMKO is committed to producing top-quality products with excellent product support. For more information about TAMKO, visit our website at http://www.TAMKO.com.
Note to editors and writers – The correct capitalization of the company name is TAMKO, due to the fact that it is an acronym. The letters stand for Texas, Arkansas, Missouri, Kansas and Oklahoma – the company's original trade area when founded in 1944. TAMKO's trade area is now all 50 states.