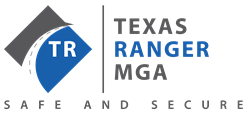 Texas Ranger MGA's Renegade auto program is designed to provide drivers of varied ages and driving experience with a competitively priced product which contains numerous discount opportunities and deductible options
(PRWEB) July 02, 2018
"Texas Ranger MGA's Renegade auto program is designed to provide drivers of varied ages and driving experience with a competitively priced product which contains numerous discount opportunities and deductible options," explained Jim Hallberg, president, Warrior Invictus Holding Company, Inc. "Texas Ranger MGA's Renegade auto program offers competitive pricing, and flexibility within its claims service."
Texas Renegade is a standard auto program that is highlighted with an array of features at an attractively competitive price, such as:

Point of Sale policy
Policies tailored to meet insurds individual needs and budget
Multi policy discounts
Good driving record
Good student discount
Accident forgiveness features
Attractive payment options
Flexible underwriting to accommodate most risks even complicated
Hallberg concluded, "Texas Ranger MGA remains committed to providing innovative quality products to consumers who also maintain an expectation that claims service will be as good as any other company in the marketplace. Our company's focus is to make a difference by providing all the things you should come to expect from an insurance organization that's trying to gear itself for 2030."
Texas independent insurance agencies interested in learning more about the competitive advantages Texas Ranger MGA offers and its Renegade auto insurance program should contact Dave Alessi, Senior Marketing Specialist, 708-552-2435, dalessi@TexasRangerMGA.com.
About Texas Ranger MGA
Since 1980 Warrior Invictus management has been involved in the underwriting, and sales of auto insurance, as well as life, health, ancillary products and full-line property and casualty products via local independent insurance agencies. Although Warrior Invictus has operated in the Texas market for the last 15 years, the newly formed Texas Ranger MGA was created to further expand Warrior's presence in the state of Texas. Headquartered at Bedford Park, Warrior Invictus and Texas Ranger MGA, are located 6640 S. Cicero, Ave., Bedford Park, IL 60638. 844-281-1605
Company questions can be directed to Dave Alessi at 708-552-2435, dalessi@TexasRangerMGA.com. Consumers can call the company directly at 844-281-1605 or visit http://www.TexasRangerMGA.com.