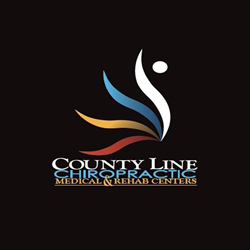 FT. LAUDERDALE, Fla. (PRWEB) July 11, 2018
County Line Chiropractic Medical Rehab Center is advising those in car accidents of all severities to seek medical attention as soon as possible. The South Florida chiropractic center offers customized treatment plans specific to the patient's injury.
If you sustain an injury in a summer car accident, it's wise to visit a chiropractor. Chiropractic treatment can effectively treat sprains, strains, neck injuries, back injuries, and other injuries and get you back to your pre-accident condition in no-time.
When a car accident occurs, the sudden force can throw the victim's spine out of balance and cause trauma to the tissue and nerves around it. If victims notice any pain, stiffness, or mobility loss after an auto accident, they may have inflammation, misalignment, or other damage that can often prevent proper healing.
Chiropractors at County Line start with a thorough examination to identify any injuries related to the accident, such as misaligned spinal discs and bruised or torn ligaments in the back or neck. The most common car accident injuries and symptoms include whiplash, slipped or herniated disc, sprains, strains, bruised tissue, and nerve damage.
Rather than covering up injury symptoms, County Line's chiropractic team will target the source of the victim's pain directly and ensure they are healing correctly. Once the diagnosis has been determined, a doctor will customize a treatment plan specific to the patient to ensure long-term back and neck pain relief as well as full strength and range of motion.
County Line often uses ice and heat therapy, massage therapy, or other all-natural treatment techniques to reduce swelling before correcting any misalignment with spinal or extremity manipulation.
If you or a loved one need chiropractic care after an auto accident, County Line's physicians offer auto injury treatment throughout the Miami area, including Fort Lauderdale, Miami Beach, North Miami Beach, Lauderhill, and Plantation. Call the injured hotline at 888-879-1772 to schedule an appointment with a car accident chiropractor near you.