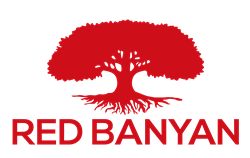 We are excited to see Vlad step into a senior-level position at Red Banyan.
DEERFIELD BEACH, Fla. (PRWEB) July 02, 2018
Red Banyan, a PR and strategic communications agency with offices in Florida and Washington, D.C. is pleased to announce the promotion of Vlad Drazdovich to Senior Account Executive. In his new role, Drazdovich will be responsible for leading a number of the firm's client accounts and delivering a wide array of public relations services.
In just over two years as Account Executive at Red Banyan, Drazdovich has not only excelled in his role, but also demonstrated the skills and capacity for professional advancement. His expertise and dedication to the firm's clients is clearly reflected in the outstanding results he has been able to produce during his tenure, including securing earned media coverage in top local and national outlets such as The Miami Herald, South Florida Sun Sentinel, The Washington Post, The Atlanta Journal Constitution and many more.
An experienced crisis communicator, Drazdovich has also helped many of Red Banyan's clients navigate unwanted media scrutiny and protect their reputations when facing high-stakes situations.
"We are excited to see Vlad step into a senior-level position at Red Banyan," said the agency's Founder and Principal Evan Nierman. "Since he joined the company two years ago, Vlad has demonstrated his commitment to embodying our five core values of Results, Integrity, Commitment, Accountability, and Speed. We look forward to having Vlad take on increased responsibilities within the company and are confident he will continue to excel."
Drazdovich added: "Red Banyan is truly an amazing company. I'm honored to be a part of such a talented, experienced and supportive team that enables me to continuously develop my skillset and assist a fascinating array of clients with achieving their business goals."
About Red Banyan
Red Banyan is a top public relations agency with clients across the country and internationally. With offices in Florida and Washington, D.C., Red Banyan combines a substantive understanding of complex issues with the experience and skills needed to execute campaigns that deliver results. Specializing in crisis communications, corporate public relations, government relations, and legal PR, Red Banyan provides an integrated approach to communications rooted in strategy. Learn more at http://www.redbanyan.com, become a fan on the Red Banyan Facebook page and follow the firm on Twitter, Google+ and LinkedIn.