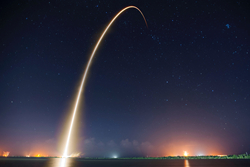 His knowledge of the global sustainable universe is extraordinary.
LONDON (PRWEB) July 03, 2018
ACQ5 magazine a leading international corporate magazine based in the UK, has annual celebrations of the achievement of outstanding, game-changing individuals in various fields. In this case, Walter Schindler, as lawyer, investor, and advisor, is globally honored for his early pioneering work in sustainable and impact investing as well as his legal advisory work for emerging companies that also pioneered the space, has been awarded "Game Changer of the Year 2018." This is the third year in a row that Schindler has received this award from ACQ5. This year, the Award attracted the highest number of votes in history for this Award: 98,621.
"ACQ5 can boast an independent nomination process and most importantly, all award winners are chosen by the industry itself. With the help of our highly experienced editorial staff and contributors spread all around the world; we are able to gather vital and current information, as well as receive important feedback from opinion leaders of worldwide events with whom we partner."
Walter Schindler serves as an advisor to The Leonardo DiCaprio Foundation. Obie McKenzie, Managing Director of BlackRock, comments: "His knowledge of the global sustainable universe is extraordinary."
As a creative strategist who combines legal, business and investment principles, Walter Schindler has been expanding the horizon of investments in sustainability each year. His newest venture, Transformation LLC, advises global investors and energy companies to realize the extraordinary potential that is inherent in the convergence of energy and technology. The firm serves primarily family offices, energy companies and large project developers.
Walter Schindler graduated from Harvard Law School, received his PhD from Yale University and was a Fulbright Scholar in Italy. He was chosen by US Secretary of Commerce Penny Pritzker to co-lead the first US Trade Missions to Europe on Sustainable Investments, and now sits on the Board of Fulbright Canada.