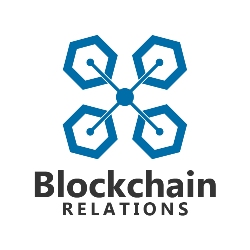 This opportunity fully leveraged our team's expertise, relationships and resources to reach people around the world in a way that has never been done before by the crypto community.
COLUMBUS, Ohio (PRWEB) July 02, 2018
Blockchain Relations, the first media networking brand established to connect mainstream audiences around the world with crypto, today announces the release of a comprehensive case study summarizing the results of its community-approved initiative to introduce SmartCash to a global audience.
To view the interactive case study, visit: http://www.blockchainrelations.io/presentations/smartcash/case-study/
"It's a dream come true to play such a key role in helping the latest blockchain innovations go mainstream," stated Jonathan Keim, the chief project manager of the campaign. "This opportunity fully leveraged our team's expertise, relationships and resources to reach people around the world in a way that has never been done before by the crypto community."
Highlights of the case study include:

Full overview of the strategy executed as well as a list of completed objectives
Download links to 600+ pages of press release pickup examples, direct views and other info
Community growth statistics (35.7% avg. increase among channels with high of 104.1%)
Advantages, benefits and features of various components designed to increase engagement
Ability to download the distribution lists that name all international news outlets reached
Screenshots of article placements, multi-lingual press releases and social media posts
Summary of journalist outreach efforts, including phone call discussions with top-tier outlets
Direct community feedback with ability to see individual responses from public survey
Primary initiatives of the media relations campaign include:
Syndicated articles and editorials that showed in the news section of companies like RIOT Blockchain and Visa on MarketWatch, BayStreet, International Business Times, and many others
Global press releases distributed to 56 countries in 12 different languages
Targeted effort to reach 700+ journalists who previously covered blockchain and cryptocurrency subjects
Distribution of content via a multi-brand social media network followed by blockchain and crypto enthusiasts
A SmartCash-branded news portal featuring the best community-generated content, journalist placements and syndicated articles
Highly interactive flipbook in HTML5 format to provide engaging animation and the best compatibility among devices
A widely disseminated interview featuring the outreach ambassador who represented SmartCash at multiple conferences
A multi-day awareness campaign that achieved editorial placement on top-tier news networks like The Wall Street Journal, Barron's and MarketWatch
By continuing to foster strong relationships with visionaries and companies dedicated to introducing new blockchain innovations, Blockchain Relations remains focused on its commitment to advance the technological revolution by educating mainstream audiences of advancements taking place.
About Blockchain Relations
Blockchain Relations™ was launched as a division of The Global Precision Group (est. 2010) to help crypto-assets and blockchain projects achieve greater visibility through media connections and proven branding strategies. Through serving decentralized communities, public companies and private entities, the core team leverages a unique blend of experience spanning media relations, investor relations, syndicated communications, marketing, crypto markets and community-building initiatives.
To learn more about Blockchain Relations, visit http://www.blockchainrelations.io
To learn more about the Blockchain Relations Brand Network and its growing number of blockchain-focused brands, visit http://www.blockchainrelationsbrandnetwork.com
Please see full terms of use and disclaimers on the Blockchain Relations website applicable to all content provided by Blockchain Relations, wherever published or re-published: http://www.blockchainrelations.io/disclaimer