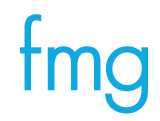 New York (PRWEB) July 03, 2018
Los Angeles based Lasorda Family Wines teamed up with Foundations Marketing Group (FMG) of New York for strategic Public Relations and Marketing development. FMG is now responsible for all PR and media outreach in the U.S. market.
Lasorda Family Wines is a family endeavor founded by former Los Angeles Dodgers Hall of Fame baseball manager, Tommy Lasorda, and his nephew, David Lasorda. With a love for family, wine and baseball, Tommy combines his greatest passions in life under the Lasorda Family lineup. The collection of wines embraces the best of California's Central Coast, featuring a 2016 cool climate Monterey Chardonnay, and a 2016 Cabernet Sauvignon from Paso Robles. The wines retail at $22.99 and $24.99 respectively.
As a family-owned and operated business, the brand is managed by David Lasorda, who is responsible for daily operations and market expansion. "Lasorda Family Wines embodies Tommy's fearless spirit and passion in our winemaking, and in doing so, seeks to honor and preserve Tommy's legacy as baseball's true ambassador," David stated.
With an initial market presence in California and Pennsylvania in 2017, Lasorda Family wines are now officially launched in New York and New Jersey, and marketed through Proof Beverage (http://www.proofbev.com).
"I was introduced to the art of winemaking before I ever put on a baseball glove," Tommy said. "My father, Sabatino Lasorda, was an Italian immigrant from the small town of Tollo in the Abruzzo wine region. As a young boy, I would eagerly observe his hobby of in-home winemaking and would often help. I'm proud to emulate the efforts of my father and share my own signature wines with family, friends and fans."
For more information on Lasorda Family Wines, please visit http://www.Lasordawines.com.
About FMG: Foundations Marketing Group (FMG) is a New York-based, brand development agency representing Lasorda Family Wines. FMG leadership consists of experienced, international executives with diverse wine and spirits industry backgrounds providing clients comprehensive market strategies for success. http://www.fmg.nyc
MEDIA & TRADE INQUIRIES
Andrew Matthews
Foundations Marketing Group
amatthews@fmg.nyc
T: 212.537.9363