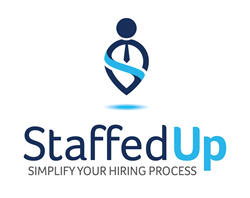 ST. LOUIS (PRWEB) July 13, 2018
StaffedUp, a web-based staffing platform designed for the service industry, announces today their partnership with the Green Dining Alliance (GDA), a coalition focused on reducing the environmental impact of restaurants in the St. Louis area. The GDA works with restaurants to reduce their environmental impact by completing an on-site audit that evaluates all areas of operations and setting personalized goals with each Member. StaffedUp is proud to be acknowledged as a preferred resource of the GDA thanks to their paperless hiring system.
StaffedUp is an all-in-one hiring solution. Their tool consolidates all incoming job applicants into a single customizable platform tailored to a business' attributes, which enables an entirely streamlined hiring process. Employers can enjoy easy organization, qualification and communication with candidates – a completely paperless system! Applicants can apply for open positions directly on a participants' website, eliminating piles of resumes. This environmentally friendly feature caught the eye of the fellow St. Louis natives Green Dining Alliance and earned StaffedUp as spot as preferred resource partner. The GDA has added StaffedUp to their resource page for restaurants as another way for them to be eco-friendly and go digital with their hiring processes.
One GDA-certified restaurant that is making use of StaffedUp's hiring platform is Crushed Red, a progressive Urban Bake and Chop Shop concept out of St. Louis dishing up chopped-to-order salads and artisan-crafted wholegrain pizzas in an elevated fast-casual atmosphere. Crushed Red prides themselves for their environmental awareness, which have been part of their culture since the first store opened its doors. Crushed Red can now add having a paperless hiring system to their long list of environmental considerations, including post-consumer paper to-go boxes, reusable plates, glasses ramekins and even napkins. With the implementation of StaffedUp's software, all nine Crush Red locations can post open jobs directly on their website where candidates can virtually apply and be contacted, taking their reduced amount of single-use waste to a whole new level.
Allowing all their clients to reduce paper-waste, StaffedUp is featured on the list of GDA-certified resources alongside food distributors, safer chemical choices, composting services, and other vendors who do their part in promoting green living. Bringing sustainability to St. Louis is the main purpose of the GDA. What started as an extension of the St. Louis Earth Day Festival in 2011 is now in it's 7 year and has over 100 GDA-Certified restaurants. With StaffedUp now listed as one of their preferred resources, both companies are advocates in promoting earth friendly practices across all industries by providing information on how restaurants, like Crushed Red, can reduce their part on the paper waste that comes from the hiring process.
About StaffedUp: Created by hospitality professionals who understand hospitality hiring. StaffedUp is a simplified recruiting software built to help hospitality employers attract top candidates while accelerating the hiring process for both sides. Learn more about their customizable hiring platform at https://www.staffedup.com to network talent efficiently and effectively.
About The Green Dining Alliance (GDA): Established in 2011, the program's mission is to enhance each diner's experience and support local businesses by engaging restaurants and stakeholders in a process to increase environmental sustainability through tailored strategies, workshops and collaboration. Visit https://greendiningalliance.org to get involved.
About Crushed Red: The first Crushed Red opened in St. Louis in 2012 and the owners started franchising in 2014. Crushed Red now has five restaurants in the St. Louis area and around Missouri, as well as locations in Colorado, Oklahoma, Kansas and Illinois. Learn more about how Crushed Red creates a unique experience and is "Artisan Fast" at https://www.crushed-red.com.