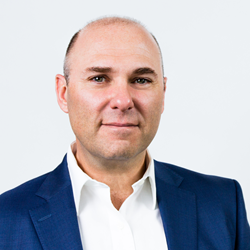 What Teramind has been able to achieve in the highly competitive insider threat and DLP marketplace is a testament to the company's vision and emphasis on innovation to deliver disruptive products to market.
MIAMI (PRWEB) July 10, 2018
Teramind Inc., a leading global provider of insider threat and data loss prevention ("DLP") solutions, today announced record breaking 2Q2018 performance. The company continues to onboard customers at a rapid pace, as it meets the strong demand for insider threat and DLP solutions, resulting in triple-digit YoY growth. Teramind has appointed seasoned high growth entrepreneur Alp Hug as its new CEO to focus on global expansion. The company has opened its new global headquarters in Miami, Florida, with plans to aggressively expand its sales, marketing, development and support teams to meet growing customer demand.
"Alp brings his expertise in building strong, successful companies to Teramind and has the perfect pedigree to drive Teramind's next growth phase," said Isaac Kohen, Founder and Chief Technology Officer of Teramind. "Teramind was bootstrapped in 2014 and quickly became a leading and sought-after provider of employee monitoring and insider threat detection and prevention solutions. With Alp joining our executive team, I will have the opportunity to focus on innovation and product development as we continue to deliver well-defined solutions to address the market's insider threat and data loss prevention needs."
"What Teramind has been able to achieve in the highly competitive insider threat and DLP marketplace is a testament to the company's vision and emphasis on innovation to deliver disruptive products to market," said Alp Hug, CEO of Teramind. "We have a deep understanding of the market needs and will continue to grow our customer base and gain market share with our feature-rich and easy-to-use platform, flexible SaaS and on-prem deployment options, and industry's best 24x7 support."
Before joining Teramind, Hug was a co-founder and COO of Zenedge, a cloud cybersecurity solution provider that was acquired by Oracle in February 2018. Hug, based in the Miami area, is well-poised to expand the company's global footprint from a city that serves as an international gateway to Latin America and the world. A recent study also found Miami as a top 5 city where technology talent is moving for work.
Teramind growth momentum in 2018:
2017 has been a record-breaking year for organizations suffering from data breaches and cybersecurity attacks. Maturing to meet the urgent global demand for solutions, last year was also one of growth for Teramind. Those investments the company made in 2017 paid off as 2018 brought customers seeking the best solution with flexible deployment options to meet their insider threat and DLP requirements. This resulted in significant momentum for the company, including the following highlights:

Triple-digit YoY revenue growth in Q1 and Q2 2018 with key customer acquisitions
Ranked #1 independently more than any other solution in its category
Finalist for the "Best Cyber Security Company of the Year" by Cyber Security Awards
Launched IT Security Central, Teramind's blog for industry insights and analysis for busy IT and security professionals
Celebrated over 2,000 customers on the platform
Consistent customer retention rate over 97% demonstrating customer satisfaction with the product and support
Launched new Data Loss Prevention solution
New global headquarters in Miami, FL to accommodate anticipated rapid growth
In addition to strong business momentum, Teramind has a strong following with its thought leadership on relevant topics related to insider threat detection and data loss prevention. For Teramind's latest published infographic on the subject of "Five Breakthrough Technologies to Combat Insider Threats in 2018," visit IT Security Central.
About Teramind
Founded in 2014, Teramind is a leading, global provider of employee monitoring, insider threat detection, and data loss prevention solutions. Over 2,000 organizations in finance, retail, manufacturing, energy, technology, healthcare and government verticals across the globe trust Teramind's award-winning platform to detect, record, and prevent malicious user behavior in addition to helping teams drive productivity and efficiency. The platform is available in both cloud-based and on-premise deployment options to meet any organization's requirements. Teramind is headquartered in Miami, Florida. For more information, visit http://www.teramind.co. Follow Teramind on Twitter @teramindco. Visit IT Security Central for the latest security news and insight.